How Long Does Heroin Stay In Your System?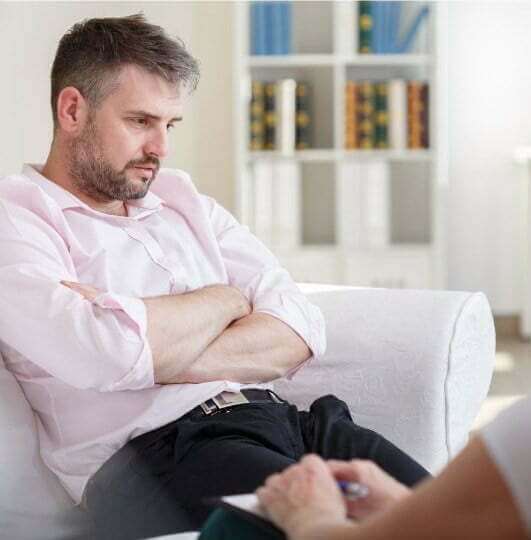 Heroin is one of the most powerful and addictive drugs on the planet. It is made from morphine, a strong painkiller that is frequently used to treat patients in end-of-life hospice care or those experiencing extreme pain. Morphine, in turn, is derived from opium poppy plants that have been used as recreational drugs for centuries. However, the heroin of today is far stronger than the drugs of years past. As a result, heroin tends to stay in the body longer, have more overwhelming effects, and create lasting addictions.
However, many heroin users worry about exactly how long heroin stays in the system. Some are concerned for their own health, while others are worried that heroin might show up on an unannounced drug screening. In any case, it is important to understand the dangers of using heroin, as well as the exact interactions it has with your body.
Generally, if you are worried about how long heroin remains detectable in the body, it partially depends on the detection methods. For example, traces of heroin can be found in blood or saliva for up to 5 or 6 hours. For this reason, many authorities use hair or urine tests to detect heroin, as the drug can stay in urine for up to 3 days and in hair follicles for as long as 3 months.
To help you understand these interactions, we will examine the relationship between heroin use and the human body. How long does heroin stay in your body? Is the drug detectable 24 hours after the "heroin high" has gone away? What is the half-life of heroin? In today's guide, we will answer all of these questions and more, but first, let's look at how long the effects of heroin last in your system:
How Long Are Effects Of Heroin Felt In Your Body?
Most heroin users inject the drug using a needle and syringe. When taken in this form, heroin starts to take effect almost immediately. This is because the drug is injected directly into the bloodstream, creating a "rush" effect that only takes seconds and is highly desirable among heroin abusers. Alternatively, those who smoke or snort heroin can expect the effects to be slower. It usually takes 3-5 minutes before the user will start to feel the full effects.
Once someone has taken heroin, the short-term effects of the drug include:
Euphoria
Relaxed muscles
Dry mouth
Flushed skin
Heaviness in the extremities
Sluggish movement
Nausea and vomiting
Itching
Clouded thoughts
Drowsiness that comes and goes
These effects usually last for about an hour when the drug has been snorted or smoked, but they can last for two hours or more via injection. Once the desired effects of a heroin high have worn off, the after effects start to kick in. This is what can be described as "coming down" from the initial high. These effects can include drowsiness that lasts for hours, clouded mental function, slowed heart rate, and slowed breathing. In some cases, the slowing of breathing and heart rate can even be life-threatening.
However, it is important to note that these are just the short-term effects. Even using heroin one time can have long-term effects on the body that last for days, weeks, months, or even years. That said, repeat heroin users are the most likely to experience long-term negative effects. Here are some of the effects that can affect your body long after the short-term effects have worn off:
Liver and kidney disease
Increased instances of infection
Collapsed veins
Chronic constipation
Depression
Hepatitis
HIV
Deterioration of white matter in the brain
Lack of stress-control skills
Infertility (in women)
Miscarriage
Diminished sex drive
Some of the worst long-term effects of heroin occur in the brain. These are often difficult to reverse and, with repeated drug abuse, can become permanent. Essentially, heroin changes the physical structure of the brain, causing the deterioration of white matter and imbalances across various systems. More specifically, continual heroin abuse often negatively affects decision-making skills, as well as behavior and stress responses.
For How Long Can Heroin Be Detected?
Now that you know a bit more about how long the effects of heroin last, it is time to see how long the drug stays in the body. So how long does heroin stay in urine? How long does it stay in your hair? How long does it stay in blood?
As previously mentioned, the amount of time varies depending on the detection method. That said, the half-life of heroin is roughly 30 minutes. This means that after 1 hour, the vast majority of heroin will have left your body. Heroin stays in your pee and your hair for much longer, but only in trace amounts.
In any case, here is a breakdown of how long you can expect heroin to stay in your system:
Bloodstream: 5 to 6 hours
Saliva: 5 to 6 hours
Urine: 48 to 72 hours
Hair: Up to 3 months
Factors Which Affect How Long Heroin Lasts In Your System
The longer someone takes heroin, the more they require to feel the desired effect. This is because the body quickly builds up a tolerance to heroin. Therefore, long-term heroin abusers often have to take significantly larger doses over time. When larger doses are taken, it can increase the amount of time that the drug stays in the system.
The method of intake does not typically affect the time it takes for heroin to leave your system. This means that injecting, snorting, or smoking the drug will all result in the same amount of time that it stays in your body. However, factors like your genetics, metabolism, tolerance, as well as the presence of any other drugs can also have varying effects. For example, a fast metabolism can help your body expel heroin faster, while a high tolerance to the drug can make it stay in your system for longer. Therefore, you should treat the estimated times above as general guidelines, not precise measurements of heroin half life and detectability.
How To Get Help For A Heroin Addiction
Heroin addiction affects millions of people every year. It is particularly nefarious, as heroin is both extremely dangerous and highly addictive. Fortunately, there is hope. If you or someone you love is struggling with heroin addiction (see our guide to common slang and nicknames for heroin), you can reach out to Prosperity Haven for help. We offer expert drug rehab and detox programs, as well as therapy and facilities to help monitor and reduce withdrawal symptoms. Reaching out to a drug rehab center is the first step on the road to recovery, but it is also the most important step. Simply picking up the phone and setting up an appointment could potentially save a life, so don't hesitate to contact us as soon as possible.
Are you, your child, friend, coworker, parent, or spouse struggling with heroin addiction? Are you looking for heroin abuse treatment options that target each patient's specific needs? Finally, are you in need of a comprehensive heroin rehab center that provides a wide range of effective solutions? If so, feel free to contact the experts at Prosperity Haven to learn more about getting help at our residential heroin detox and rehab center.
YOUR NEW BEGINNING
STARTS HERE
Take the First Step and Reach Out Today