Inpatient Vs Outpatient Drug & Alcohol Rehab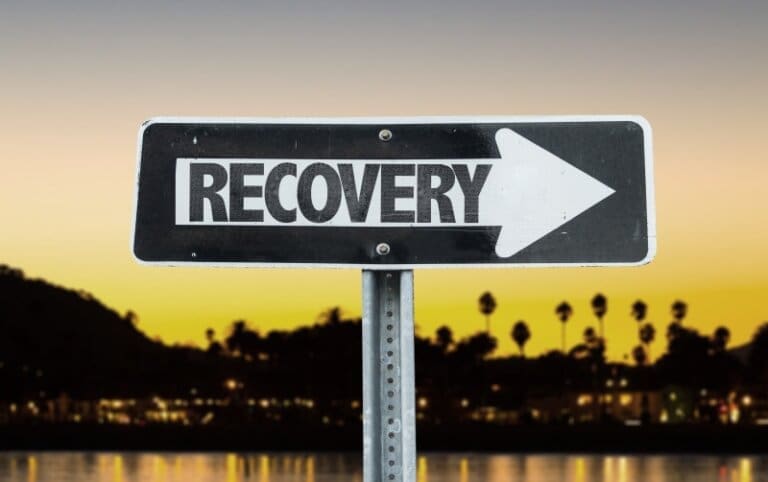 Even when you know you need to seek out drug or alcohol rehab, it's not always easy to decide which path to take. Many people struggling with addiction try to rehabilitate alone or without the supervision of a medical professional, but this is an extremely dangerous approach. Not only is the risk of relapse very high, but the symptoms of withdrawal can be severe and even life-threatening. For these reasons, it is best to choose either an inpatient or outpatient drug and alcohol rehab program.
But what are the differences between inpatient and outpatient care? Does one have better success rates than the other? Most importantly, which is the right choice for you?
In today's guide, we will answer these questions and help you find the best option to meet your needs. And remember, if you or someone you love is currently in need of inpatient or outpatient treatment, you can always reach out to the experts at Prosperity Haven for help.
Inpatient Drug & Alcohol Rehab
Inpatient rehab, sometimes known as "residential" rehab, is an intensive addiction treatment for people suffering from substance use disorder. The defining characteristic of inpatient rehabilitation is that it all takes place in a controlled, structured environment. Though inpatient drug and alcohol rehab is designed to be comfortable, it is also designed to ensure that your medical and emotional needs are taken care of at all times.
In the sections below, we will evaluate both the advantages and disadvantages of inpatient rehab. However, it is important to note that inpatient rehab is generally one of the most successful first steps toward recovery, especially when it's part of a comprehensive, multi-step treatment plan (more on that later).
Advantages of Inpatient Treatment
Here are just a few of the reasons to consider treatment at an inpatient drug and alcohol rehab facility:
Controlled Environment – Inpatient rehab centers are controlled, structured environments that focus on keeping you safe and comfortable while you ween off of one or more addictive substances.
Medical Supervision – A high-quality inpatient rehab will provide 24/7 medical care and supervision. This is especially important when you need to manage withdrawal symptoms, detoxify safely, or deal with co-occurring mental health issues.
Daily Support – Since you do not leave a rehab facility during your treatment, you have plenty of time to dedicate to therapy, counseling, and other services designed to help you overcome your addiction.
Group-Based Assistance – Most inpatient facilities encourage patients to intermingle and speak to one another about their unique experiences. This can be done in more formal group counseling sessions, or even informal conversations. The shared experience of living through addiction recovery together can help build a strong support network.
Higher Success Rates – Since inpatient rehab is designed to be more intensive, it often yields higher success rates than outpatient programs. This is especially true for patients suffering from severe addictions with one or more past relapses.
Disadvantages of Inpatient Treatment
While inpatient rehab is one of the best options available for many people struggling with addiction, it may not be the right option for you. Here are a few disadvantages to consider:
Varied Costs – Though some inpatient rehab programs are more affordable than others, they are almost always more expensive than outpatient rehab. This is because providers need to cover the costs of room and board, medical care, and therapy guided by licensed professionals. Fortunately, if your insurance covers rehab, you can significantly reduce the cost of inpatient care.
Time Commitment – Checking into an inpatient rehab program means setting aside anywhere from two weeks to three months of your life to address your addiction. This degree of time commitment can be challenging for many students and working professionals.
Limited Mobility – Inpatient rehab is not just designed to help you overcome your addiction through therapy and support. It is also designed to keep you away from drugs and alcohol. Consequently, you will not have the personal freedom to come and go as you like, which can be a difficult adjustment for many patients.
Outpatient Drug & Alcohol Rehab
Outpatient drug and alcohol rehab allows you to get addiction retreatment and support without the need to live at a rehab facility. Instead, you can continue living at home, going to work or school, and generally enjoying the freedom of your everyday life while you recover. This type of treatment is far less intensive than inpatient rehab, but it offers you greater flexibility to address your addiction at your own pace.
Generally, outpatient rehab is most effective for people who already have a strong support system among friends and family. It is also geared toward individuals with less severe addictions. In other words, if you have the resources and stamina to manage your addiction and continue with your daily responsibilities simultaneously, then outpatient treatment is likely the best option. Alternatively, if you don't have support from friends and family, you live in an unstable environment, or your addiction is more severe, inpatient rehab is a better solution.
Advantages of Outpatient Treatment
Here are a few of the primary advantages of choosing outpatient drug and alcohol rehab over the alternatives:
Flexible Treatment – Outpatient rehab gives you access to addiction treatment without the need to completely cut yourself off from work, school, or even friends and family.
Low Cost – As previously mentioned, outpatient rehab tends to be more affordable than inpatient rehab, as you do not have to pay for room and board or intensive medical care.
Familiar Support – While outpatient rehab does offer support through services like group therapy, it puts more emphasis on your existing network of friends and family members. Having familiar faces offering support and encouragement can make it a little easier to overcome your addiction.
Real-World Practice – With outpatient rehab, you have the ability to practice your newly-learned coping skills in the real world. While this might be overwhelming for some, it can help make it easier to move from rehab into full recovery without a difficult transition period.
Disadvantages of Outpatient Treatment
Like inpatient rehab, outpatient rehab is not for everyone. Here are a few of the disadvantages you need to consider:
Non-Intensive Care – Intensive care is often the most effective treatment method for substance use disorders, particularly if your addiction is severe. Outpatient rehab is not intensive and therefore may be less effective for many individuals.
Limited Medical Supervision – While some outpatient rehab programs may offer limited medical care, it is not enough to monitor detoxification, treat dual-diagnosis patients, or provide sufficient care for withdrawal symptoms.
Increased Risk of Relapse – Since you can continue living your daily life while utilizing outpatient rehab, it exposes you to all of the same triggers you may have encountered before starting the program. The exposure to triggers and lack of a controlled environment can result in a higher risk of relapse.
Setting Your Recovery Up For Success
As you can see, there are benefits and drawbacks to each kind of rehab program. However, the most important thing is achieving and maintaining sobriety. So, if you want to set yourself up for success and recover from your addiction, it is best to focus on a recovery plan that is proven to work.
While every individual's needs differ, taking the first step with an inpatient drug and alcohol rehab is often the best course of action. To help minimize the risk of relapse and make the transition back to daily life easier, inpatient care should often be followed by a partial hospitalization program. Finally, to ensure that you can stay in recovery for life, you should continue with an intensive outpatient program that keeps you accountable for your sobriety.
Get Help With Prosperity Haven
If you are suffering from any level of addiction to drugs and/or alcohol, Prosperity Haven is ready to help. We offer inpatient rehab, partial hospitalization programs, and intensive outpatient programs to fast-track your recovery and ensure long-term sobriety. Remember, nothing is more important than living a healthy, sober life. And one phone call could be all it takes to put you back on the path to a full recovery.
Are you, your child, friend, coworker, parent, or spouse struggling with addiction? Are you looking for drug or alcohol rehab options that target each patient's specific needs? Finally, are you looking for a comprehensive drug and alcohol detox center that provides a wide range of effective treatment options? If so, feel free to contact the experts at Prosperity Haven to learn more.
YOUR NEW BEGINNING
STARTS HERE
Take the First Step and Reach Out Today