What Is Residential Drug Rehab?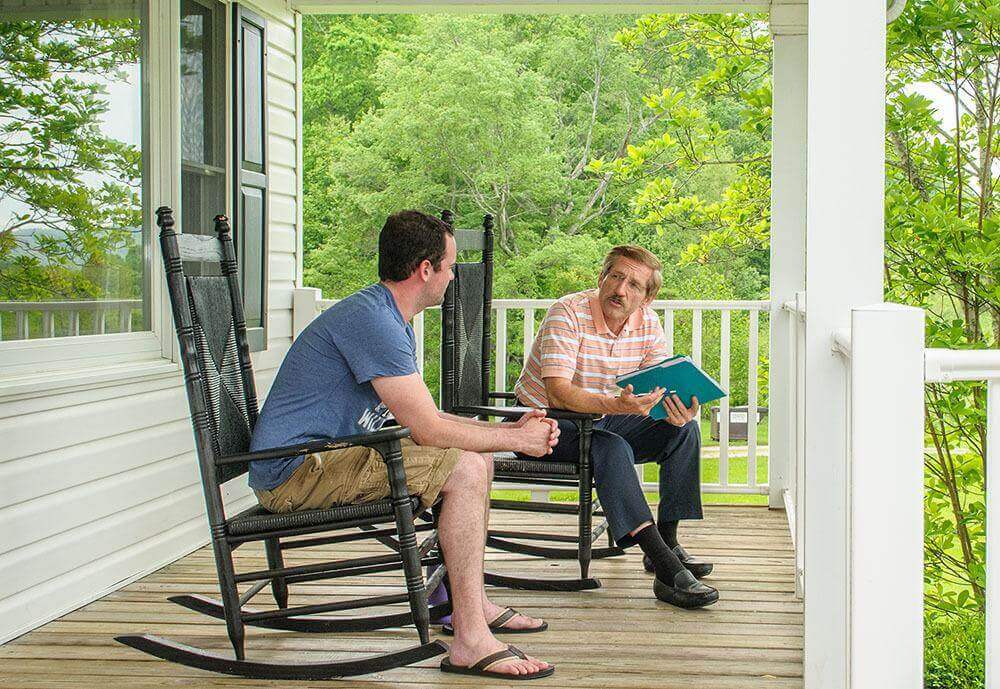 If you're in need of drug rehabilitation, you might already be confused by some of the jargon. The last thing you want is to get involved in a program that doesn't meet your needs. That's why we are here to set the record straight on the differences between certain addiction treatment options, facilities, and terminology.
One of the most common misunderstandings concerning addiction treatment involves residential drug rehab. Based on the name alone, many people assume that it has something to do with outpatient treatment. After all, with "residential" in the name, it makes it seem like you spend the majority of the time in your own home.
However, this is far from the case. A residential drug rehab center is completely separate from your own home, though it does offer a similar sense of comfort and familiarity. Fortunately, studies show that long-term residential rehabilitation is far more likely to keep you clean and drug-free than standard inpatient care, while both are more effective than outpatient care.
Though the efficacy of residential drug rehab is well-documented, this still doesn't help you know for sure if it is the best option for you. So, what is residential drug treatment? Is it a good option for dual diagnosis patients? Finally, can residential drug rehab really keep you clean for years to come? We will answer all of these questions and more, but first, let's discuss exactly how residential drug treatment differs from other rehabilitation options.
What Is Residential Drug Treatment?
As the name implies, a residential rehab center is an actual place of residence. In other words, it is a home that looks like any that you might live in while outside of rehab. While undergoing residential substance abuse treatment, you will live in the home under 24/7 care.
So, how does residential drug treatment differ from traditional inpatient care? The truth is that they do have some similarities. Both options offer round-the-clock care. However, inpatient drug rehab treatment takes place at a hospital or similar medical facility. This means that you will be forced to stay in a special wing of a hospital for the duration of your treatment. It also means that the 24/7 surveillance can be a little more "intense," as you will have nurses, orderlies, and doctors managing your progress at all times.
Both of these options differ greatly from outpatient care, in which you come in for treatment and then leave to your resume your daily life. While this may sound like the easiest option, it also tends to be the least effective. When you are constantly exposed to external triggers, it can render your outpatient treatment useless. For this reason, most people who really want to kick their addiction are better served by residential or inpatient hospital drug rehabilitation.
So, other than taking place in a home-like residence, what really differentiates residential drug treatment from the inpatient care you would receive in a hospital? The biggest difference is comfort. When you suffer from addiction, you know how incredibly uncomfortable it can feel to mentally and physically prepare yourself for sobriety. Sitting in a hospital day-in and day-out can be taxing, which is why residential drug rehab offers a more relaxed, comfortable experience.
Residential drug rehab gives you access to all of the care and attention you would receive at a hospital, without the dreary atmosphere. Instead, you're in a beautiful, well-lit home with access to outdoor grounds. If you'd like to see what a residential drug rehab actually looks like, be sure to check out our offerings at the Prosperity Haven Treatment Center.
Residential Drug Rehab For Dual Diagnosis
If you or someone you love is facing a dual diagnosis, sometimes known as a co-diagnosis, then residential drug rehab may be the most beneficial solution. Dual diagnosis means that you are facing addiction and a separate, but often related mental illness diagnosis. Sometimes, a mental illness may lead you to abuse drugs or alcohol, while in other cases, long-term addiction may lead to behavioral changes and, eventually, a mental illness diagnosis. Sometimes, the two diagnoses can occur concurrently, with little to no connection at all.
Some of the most common illnesses that accompany addiction are depression, anxiety disorders, and PTSD (just to name a few). As a result, you will need to receive specialized care that can address both your addiction and your mental illness. Whether or not the two issues are directly connected, they often require completely different treatment methods.
For this reason, residential drug rehab can offer the most beneficial program to someone with a dual diagnosis. Unlike traditional inpatient or outpatient care, dual diagnosis rehab in a residential facility offers one-on-one care, 24/7 attention, group therapy, and a myriad of other solutions designed to address addiction and any other underlying mental illnesses at the root. This focus on cognitive behavioral therapy (CBT) can help you come to understand the causes of your addiction while also learning how your mental illness could be feeding into your addiction (and vice versa). To make the experience even easier on you, it all takes place in a beautiful residential space that feels much more like a home than a medical facility ever could.
Does Residential Drug Rehab Work?
The short answer is "yes," residential drug rehab does work. However, it's important to understand exactly how and why it is a workable solution to your addiction. If you look at the vast majority of inpatient rehab programs, they are designed as short-term fixes. The focus is on getting you clean, detoxifying and stabilizing your body, and generally dealing with the "medical" side of addiction. Thus, inpatient treatment usually lasts for no more than 5-7 days.
Alternatively, a residential addiction treatment center is designed to be a long-term solution. Not only does this increase the effectiveness of the treatment by ensuring that you stay clean for even longer (which greatly increases the chances of staying clean for good), but it also provides a multi-faceted approach to rehabilitation. One of the primary focuses of residential rehab treatment is therapy, with the addition of sub-acute detoxification for those patients who still struggle with daily cravings.
Are you in need of a high-quality residential addiction treatment center? Have you recently been diagnosed with addiction and a co-diagnosis? Do you want to kick your addiction for good in an environment that is safe, professional, and comfortable? If so, feel free to contact the experts at Prosperity Haven to learn more about entering a residential drug rehab and making a positive change in your life.
YOUR NEW BEGINNING
STARTS HERE
Take the First Step and Reach Out Today