FMLA For Drug & Alcohol Rehab - Complete Guide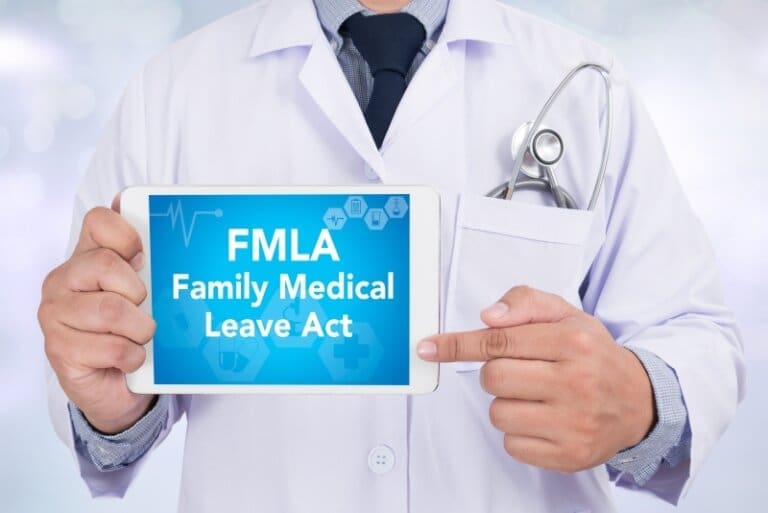 Facing addiction is difficult enough on its own, but it can be even more challenging to enter rehab without disrupting your daily life. Fortunately, the Family and Medical Leave Act (FMLA) makes it easier for working professionals to get time away from work for rehab with certain legal protections. In short, if you're working and you need inpatient rehab, FMLA can make your life much easier.
But it's important to understand exactly how FLMA works before you begin the application process. For example, do FMLA for drug rehab and FMLA for alcohol rehab function in the same way? Does FMLA cover rehab without exception? Can you use FMLA for rehab if you haven't officially been diagnosed with a substance use disorder? Finally, after applying for FMLA, where can you go to get high-quality, comprehensive substance abuse treatment?
In today's guide, we will answer all of these questions and more. Additionally, if you are currently in need of inpatient or outpatient rehab for alcoholism or drug addiction treatment, do not hesitate to reach out to the experts at Prosperity Haven today.
The Family and Medical Leave Act, or FMLA, is a U.S. federal law that has been in place since 1993. FMLA guarantees eligible employees up to 12 weeks of job-protected leave per year for qualifying family or medical reasons. In essence, the FMLA allows workers to request leave from their positions without the threat of losing their jobs.
It's important to note that the FMLA does not apply to every single employer, though it does cover the vast majority of working Americans. FMLA applies to all public and government agencies, schools (public and private), as well as companies that have at least 50 local employees. Unfortunately, this means that if you work for a small startup, a business with very few employees, or a business that outsources most of its positions to other regions or countries, you may not qualify.
Who Is Eligible For FMLA?
There are various eligibility requirements to consider before applying for FMLA. These requirements broadly fall into two categories: employee status and the reason(s) for FMLA leave.
To qualify for FMLA, you must meet all of the following conditions as an employee:
You have worked for your employer for at least 12 months (consecutively or non-consecutively)
You have worked for at least 1,250 hours prior to starting your FMLA leave
Your work location employs at least 50 employees within a 75-mile radius
You will also need to provide the reasons for your leave. Any of the following reasons are covered under federal law:
You gave birth to or adopted a child within the last year (leave is only protected up to the child's first birthday)
A family member has a serious health condition and requires your care
You have a serious health condition that makes it difficult or impossible to perform the essential functions of your job
Do You Get Paid While On FMLA?
The FMLA only protects employees to the extent that they will not lose their jobs for requesting qualified leave. However, there are no federal requirements for employers to continue paying you while you're on FMLA leave. For this reason, FMLA is generally categorized as "unpaid leave". However, employers are required to maintain any existing employee health benefits while you're away.
If you think that taking unpaid leave will make it difficult to pay your bills, it is advisable to combine your FMLA leave with any accrued paid leave, vacation days, or sick leave benefits you have with your company. Just keep in mind that each company has its own rules about how and when these kinds of benefits can be used. Therefore, you may not be able to guarantee wages during your FMLA leave, even if you have accrued paid leave benefits in one form or another.
Is Drug & Alcohol Rehab Covered Under FMLA?
So, can you use FMLA for rehab? Fortunately, the answer is yes. Both drug and alcohol rehab are covered under FMLA, as long as you meet the eligibility requirements outlined above. Substance use disorder is generally considered a serious health condition when it requires inpatient care or medical treatment.
Therefore, if you are seeking treatment for substance abuse, you can take FMLA leave for the time spent receiving inpatient or outpatient care, as well as any related treatments. However, some employers may require you to provide certification from a healthcare provider to verify your need for FMLA leave — and this is where things can get a little tricky.
FMLA does not protect you from disciplinary action or even termination as the result of workplace violations related to drug or alcohol use. This means that if you want FMLA leave without fear of losing your job, you should avoid telling your employer about the specific condition for which you need treatment.
You may still need to provide some documentation from healthcare professionals, but you have no legal obligation to disclose your specific conditions or treatment plans to your employer. So, if you're employer does have strict policies related to drug or alcohol use, make sure not to accidentally admit any violations during the application process.
How To Apply For FMLA Leave When Going To Rehab
The exact process may vary a little from one employer (or state) to the next, but generally, you can follow these steps to apply for FMLA leave when going to rehab:
Give your employer notice of your intent to apply for FMLA leave, ideally 30 days in advance of the treatment start date
Ask your employer or the HR department what they require of you when requesting FMLA leave
Fill out the necessary forms provided by your employer and include any requested information
Consider getting medical certification from a healthcare professional to verify your need for rehab; some employers may request it while others may not, but in either case, it is not recommended to share the specifics of your substance abuse disorder with your employer
Follow any compliance regulations set out by your employer while on FMLA leave
Not everyone with an addiction or even a dual diagnosis will qualify for FMLA. For this reason, it is good to understand alternative options so that you can get the treatment and rehabilitation that you need. Here are a few places to begin your search:
Local Family & Medical Leave Laws – As previously mentioned, some states and jurisdictions have their own laws protecting employees for family or medical leave. Research the relevant laws in your area to learn about local FMLA alternatives.
Employer Family & Sick Leave Benefits – You may find that your employer has family or sick leave benefits that are even more generous than FMLA. Consult your human resources department to learn more about what they offer and how to qualify.
Short-Term Disability Insurance – Short-term disability insurance can help you qualify for partial wage replacement during recovery from a serious health condition. However, it will not protect you from termination like FMLA.
Vacation or Paid Time Off – If you need time to go to rehab but you don't want to get your employer involved in your personal healthcare, you can simply request vacation time or paid time off (PTO) to cover the duration of your rehabilitation.
Military Leave – If you or a family member are in the military, you may be able to request family leave under the Uniformed Services Employment and Reemployment Rights Act (USERRA)
Unpaid Personal Leave – Finally, you can always request unpaid personal leave from work. However, keep in mind that there is no guarantee that your employer will accept your request. Moreover, you will have no protection from termination (at the federal level).
Are you, your child, friend, coworker, parent, or spouse struggling with addiction? Are you looking for drug or alcohol rehab options that target each patient's specific needs? Finally, are you looking for a comprehensive drug and alcohol detox center that provides a wide range of effective treatment options? If so, feel free to contact the experts at Prosperity Haven to learn more.
YOUR NEW BEGINNING
STARTS HERE
Take the First Step and Reach Out Today