The health, safety, and well-being of our clients has always been our top priority at Prosperity Haven, and in these turbulent times, we are being more diligent than ever as we continue to help mitigate risks without abandoning our mission of helping those in need find lasting recovery from addiction.
In our sustained prevention efforts, we have implemented a COVID-19 protocol that includes thorough screening and testing processes, social distancing requirements, virtual family communications and programming options, as well as other policies including full adherence to the list of workplace tips from the US Chamber of Commerce.
Our residential treatment facility in Chardon, OH is fully operational and will remain open as we continue to actively monitor and respond to the guidance of health experts at the CDC to minimize the risk of exposure and transmission of the coronavirus to our clients, staff, and families.
Additionally, in order to provide a supportive platform to people in our community who need help, but are uncomfortable leaving their homes for treatment, we are facilitating outpatient treatment services via online programming with our virtual Telehealth IOP option.
At Prosperity Haven, we understand that addiction doesn't wait in the face of a pandemic, and neither should your recovery. To learn more about the preventative measures we're taking to keep everyone safe during this global pandemic and how we can help you or a loved one access high-quality addiction treatment services during these challenging times, please contact us at 440-253-9915 today.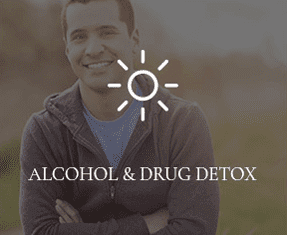 At Prosperity Haven, we help you get started off on the right foot as you begin your recovery journey by building a strong, healthy foundation for life-long sobriety. We understand the challenges of drug and alcohol detox, which is why we arrange admission at one of our partner facilities where you'll have access to a safe and comfortable environment with 24/7 support to help manage your withdrawal symptoms as you work to get clean. As we assist in the process of removing addictive substances from your body, our goal is to help you regain the physical strength and energy you need to be active and focused on your recovery.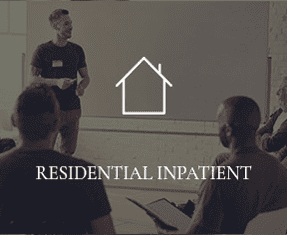 Our Residential Inpatient program is where clients will address the underlying causes of their addiction and begin learning the tools and skills they need for successful recovery. During this time, you'll participate in individual and small group therapy sessions, undergo proven clinical and holistic-based therapies, and take part in fellowship activities that help you form strong bonds with your peers. As you continue working through deep-rooted issues from the past, we also address any new challenges that arise to make sure nothing stands in the way of you living a happy, meaningful life in recovery.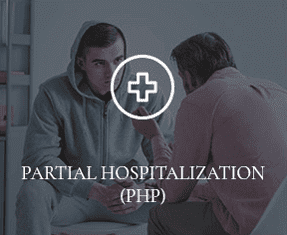 After an average of 30 days in Residential, we help clients make a seamless transition into Partial Hospitalization, which takes place 6 days per week for 5 hours per day. While PHP offers the same fundamental approach as Residential Inpatient, it's not meant to replace it. PHP is an opportunity for clients to continue engaging in our comprehensive addiction treatment services, including individual and group therapy, life skill workshops, psychiatric counseling, and more. PHP not only marks a significant milestone in a client's recovery, it can serve as a helpful bridge between intensive rehab and outpatient care.