VA CCN REHAB
Drug and alcohol abuse treatment for veterans
Find Your Inner Peace and Serenity at Prosperity Haven
Prosperity Haven
- A VA CCN Drug And Alcohol Rehab for Veterans
After recently undergoing a thorough review process determining the quality of care of Prosperity Haven's addiction treatment program, the VA has granted approval for Prosperity Haven to be part of the select, pre-approved healthcare centers which are part of the VA's network of Community Care providers.
Our addiction treatment center has years of experience treating our honorable U.S. veterans (in the past, seeking care at Prosperity Haven through their private insurance,) with our acclaimed dual-diagnosis addiction recovery program. Some of our favorite staff are U.S. veterans, and all veterans claim a unique place in the heart of the entire leadership team and the on-site staff at Prosperity Haven of Ohio.
VA drug & Alcohol abuse Treatment Center - Optum Provider
With the approval for expanded coverage for those obtaining treatment through the VA system, Prosperity Haven is proud to now be able to provide much needed drug and alcohol addiction treatment services to our U.S. veterans seeking high quality addiction treatment outside of a VA center.
Substance abuse recovery care for drug and alcohol addictions for veterans at Prosperity Haven is covered and paid for by the VA through CCN Optum insurance (according to the VA healthcare coverage regulations) once a veteran is approved by the VA as eligible for our service.
Luckily for veterans, Prosperity Haven has one of the highest success rates in the entire region, with a close to 90% long-term sobriety recovery rate.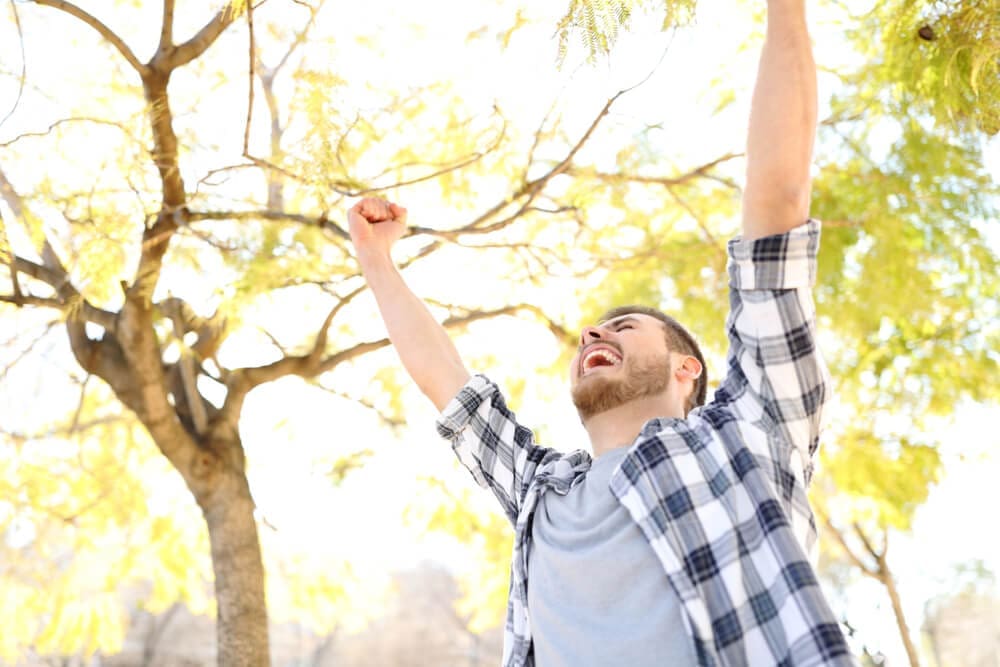 How Prosperity Haven helps veterans' seeking VA rehab for substance abuse
Our all-male program is designed to treat a limited group of men at once, with highly individualized and personal addiction care. We design a unique treatment plan for each client as per his addiction and life story, and focus on dual diagnosis (co-occurring) substance addiction and mental/emotional health treatment, including trauma care.
Our advanced therapy models and treatment techniques enable us to reach to the true Self of every individual and bring him to a good, lasting place of inner peace and healing.
Uncovering root causes, and life struggles contributing to the addiction, as well as preparing well in advance of discharge for life post-rehab, are trademarks of Prosperity Haven's successful recovery program.
Holistic Addiction Treatment Therapy in Chardon
Our licensed clinical team will work together to be a guide and resource for the different holistic-based therapies we offer, which are mixed with our evidence-based therapies to help you heal during recovery. You will participate in activities such as mindfulness exercises, nature meditation, and sensory hikes. Read more about each of the following therapies below:
Mindfulness Exercises: Mindfulness means being fully present in the moment and being aware of your thoughts, emotions, and surroundings. Mindfulness exercises help you to relieve stress and give you a chance to free your mind of negative thoughts.


Nature Meditation: Nature meditation is a great way to improve your mental health. Benefits of outdoor meditation include lower levels of stress and anxiety, improvement to your mood, increased focus, and a greater feeling of energy and regeneration.


Sensory Hikes: Although both sensory hikes and nature meditation help you renew your energy, focus, and mindfulness, sensory hikes are more active, and you'll be taking in your surroundings through smell, touch, sight, and hearing.
Reach out to us to join our unique, home-like facility, located on a large spacious and private property. And become part of a strong brotherhood of men working together on recovery and reclaiming their lives. Find your true "You" and learn how to be your best self regardless of your past or what life continues to throw at you.
Come and get lasting recovery and the promise of hope. You deserve it. Your country owes it to you.
Visit the VA CCN section of va.govfor more information and FAQs. You can also see our next article on the VA CCN process.
Message us with your questions
Complete the Form Below and We Will Get Back To You
Recreational and Exercise Therapy
One of the many negative effects that substance abuse can have on a person is the toll it takes on the body. During your treatment, we encourage you to exercise and stay active so you can regain your strength, manage your stress, and develop a healthy exercise routine.
You'll be able to participate in off-site activities such as hiking one of the many nearby trails, taking trips to the YMCA, and even playing paintball at a nearby facility. Our rehab center sits on 7.5 acres in Chardon, OH, in a serene, natural environment, perfect for providing the quiet time necessary to focus on yourself and all aspects of your recovery. You can also get a good workout in our gym or play a game of disc golf or horseshoes with other residents in our large, open backyard.
Besides these activities and opportunities for exercise, we know that your physical health is closely tied with what you eat, which means that nutrition is incredibly important during drug and alcohol rehab. At Prosperity Haven, you have access to nutritional resources and healthy meals. Our kitchen is always open, and we encourage you to practice your culinary skills so you can enjoy the same level of healthy eating when you're back to living on your own.