What Happens In Drug Rehab?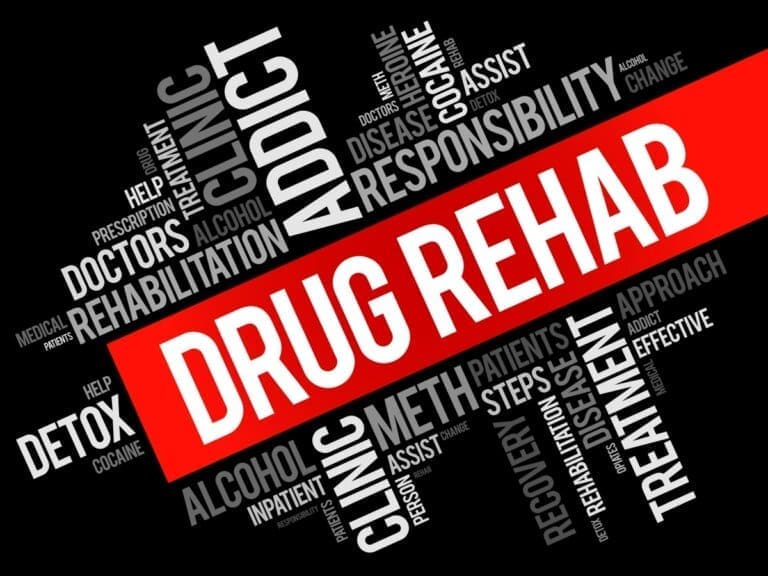 Contrary to popular belief, drug rehab is not some secretive place that is unknowable to the outside world. While it is true that drug rehab should be discrete for the privacy of anyone who requires treatment, the day-to-day schedule of a drug rehab is somewhat standardized to maximize success. That said, no two drug rehabs are exactly the same, and your experience at one rehab could differ drastically from your experience at another.
So, what can you expect at a drug rehab? What does an average day at rehab look like? Finally, where can you go to get quality care in a residential inpatient facility?

In today's guide, we will answer all of these questions and more, but first, let's look at the different types of drug rehab available to you:
Different types of drug rehabs can cater to unique needs. However, the vast majority of people struggling with drug addiction need a structured environment in which they can recover in peace and learn the skills they need to fight temptation. For this reason, residential inpatient rehab is one of the most popular and effective options, though it is often most successful when paired with one or more other types of rehab.
In any case, there are various types of drug rehab to consider based on your unique needs and circumstances:
What To Expect At A Drug Rehab
Despite the unnecessary fear that some people have of rehab, it is not that mysterious. Most rehabs follow a similar process involving personalized care and round-the-clock monitoring. Here are some of the most common things you can expect when entering rehab for the first time:
Initial Assessment – When you first enter rehab or approach a facility to discuss your options, you will be given an initial assessment. This helps the team at the rehab understand your addiction and develop a care plan that can address your specific needs.
Detoxification – Once you've officially entered a rehab, you may go through a standard detox process. Since the first few days or weeks of quitting drugs are often the hardest, staff will do everything they can to keep you comfortable and minimize withdrawal symptoms. As your withdrawal symptoms subside, you will continue your treatment, with less emphasis on cleansing your body of toxic substances and more emphasis on long-term sobriety.
Therapy – Therapy and counseling are the foundation of rehab. These will help you understand the underlying causes of your addiction, learn to recognize and avoid potential triggers, and generally work to greatly reduce the chances of relapse.
Skill Building – Rehab isn't just about getting clean for the moment; it's about staying clean for good. Trained professionals will help you build the mental and behavioral skills you need to refuse temptation and learn healthy coping skills.
Holistic Treatments – Holistic treatments like yoga and meditation can help undo much of the psychological damage done by drugs. These activities can help you feel more relaxed, centered, and focused on your sobriety.
Aftercare Support – Finally, as your time in a given rehab facility comes to a close, your personal care team will work with you to develop an aftercare plan that will guide you along your recovery journey once you leave.
A Typical Day In A Residential Drug Rehab
Each residential drug rehab is a little different, but structure is an important part of the recovery process. Consequently, many rehabs will follow a specific daily schedule designed to bring a sense of order and coherence back to your life. Again, there will be a lot of variation from one rehab to the next, but a typical day in residential drug rehab may look something like this:
Wake up at a specified time and engage in morning activities, such as yoga or meditation
Eat a healthy balanced breakfast
Attend one or more therapy sessions or group meetings
Eat a healthy lunch
Have an hour or two of free time to pursue your interests
Attend skill workshops and educational lectures
Eat a healthy dinner
Have leisure time to pursue your own interests
Go to bed
Keep in mind that this is just an example schedule to give you an idea of what a day in rehab might be like. Your experience may vary substantially. Moreover, not every single day at a given rehab will look the same. Some days will feature fewer planned activities, while other days will include more classes and therapy sessions. Your individual schedule may also vary based on the plan developed by you and your team of care providers.
The Prosperity Haven Treatment Center Experience
At Prosperity Haven, we know that just stepping through the doors of rehab is a major accomplishment, and we want to ensure that you receive the quality care and attention you deserve. Our facilities are designed to provide you with as much comfort as possible, while our staff are trained to provide round-the-clock care and safety monitoring. As you progress through rehab at Prosperity Haven, you will develop the skills you need to maintain your sobriety for the long term.
We make your recovery our top priority, and we believe that your experience should be personalized as much as possible. In addition to developing a care plan specific to you and your addiction, we also offer a plethora of therapeutic and holistic approaches to ensure that no day at our treatment center is wasted. Just remember: if you're ready to begin your journey to recovery, Prosperity Haven is just a phone call away.
Located in Chardon, Ohio, Prosperity Haven offers advanced inpatient rehab and detox managed by trained professionals. Reach out today to learn more.
YOUR NEW BEGINNING
STARTS HERE
Take the First Step and Reach Out Today