5 Levels of Addiction Treatment IN THE Continuum Care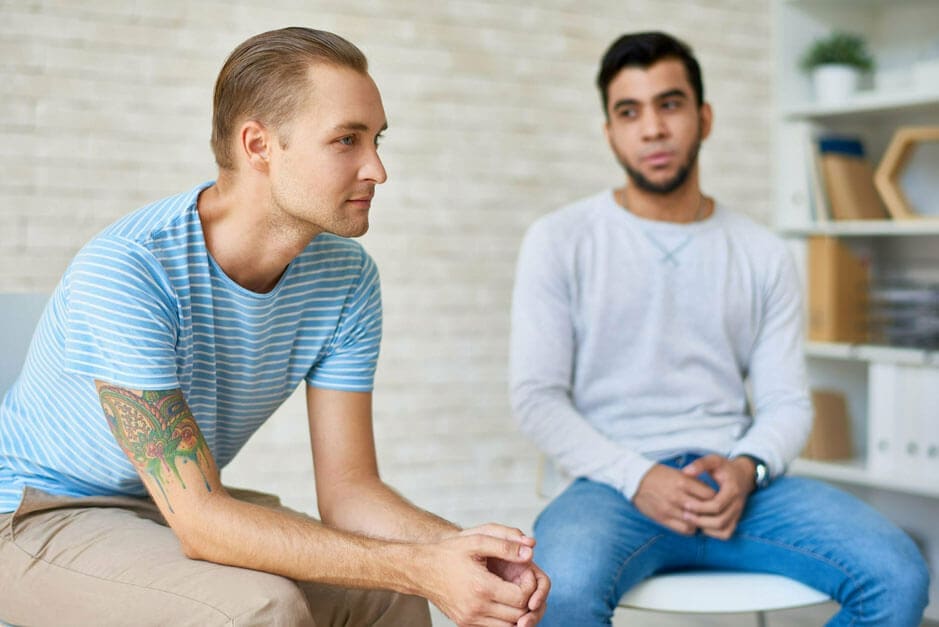 Addiction is a complex disease that requires multiple levels of interventions over a considerable duration of time. Each individual has different requirements when seeking addiction treatment, making it important for each patient to receive direct and continuous care.
To ensure this, 5 levels of care are incorporated. The level of care that one will require is determined by the amount of medical and clinical care necessary in their journey to rid themselves of alcohol and other substances, and develop useful skills and support systems that will guide their path to recovery.
THE TRANSITION FROM ONE LEVEL OF CARE TO THE NEXT
This addiction treatment approach is designed to ensure that patients receive sufficient care upon admission, and also an assurance of smooth and uniform transitions to higher or lower levels of care as appropriate for each case.
The American Society of Addiction Medicine stipulates the 5 main levels of treatment in the continuum care for treating substance abuse. Decimal numbers are incorporated to further convey the intensity hierarchy of the services involved.
These 5 levels of treatment signify benchmarks on the path of a continuum that highlight the intensity of care provision, and which can move up or down without being categorized into a new level of care.
LEVEL 0.5: EARLY INTERVENTION
This level of intervention provides services for individuals regarded to be at risk of developing problems related to substance abuse. It provides services for situations where there is insufficient data for referral in substance abuse diagnosis.
Early intervention treatment exercise focuses on the associated risk factors in predisposing drug abuse to an individual, while educating on the potential negative impact of drug abuse on their lives.
The duration of early intervention relies on the patient's understanding of the risk factors of substance abuse, and whether they will adjust their behaviors to avoid the path to addiction.
Also, there is close monitoring for symptoms that would inform on a patient's need for higher treatment levels.
LEVEL 1: OUTPATIENT TREATMENT
At this level, patients are required to attend regularly scheduled meetings. It allows a patient to continue participating in their daily routines while receiving professional face-to-face services from addiction or mental health professionals.
Outpatient treatment programs are effective for working individuals, or those with a well-knit support system at home. The services are also less costly than the other treatment levels. Services provided include evaluation, treatment, and follow-up services to monitor the recovery process and to:
Address the addiction level of an individual.
Help in the implementation of behavioral changes.
Improve patient's mental functioning.
Level 1 care may serve as a transition point to the first level of treatment, a higher level program, and as a bridge to patients who might not readily accept the idea of completing the treatment program.
LEVEL 2: INTENSIVE OUTPATIENT / PARTIAL HOSPITALIZATION
The design of this treatment level includes consultation (psychopharmacological, psychiatric and medical), medication management and 24-hour crisis services. These services link with the other treatment levels in continuum of care, thereby providing support services, such as vocational training, child care and transportation.
LEVEL 2.1:
INTENSIVE OUTPATIENT
PROGRAMS (IOP)
Here, counseling and education on mental health and substance abuse problems is provided. Patients get referrals to receive medical and psychiatric services upon recommendation by addiction specialists. It is noteworthy that unstable psychological and medical conditions cannot be treated by intensive outpatient treatment programs.
LEVEL 2.5:PARTIAL HOSPITALIZATIONPROGRAMS (PHP)
The difference between this level of care from Level 2.1 care is that partial hospitalization programs provide direct access to psychiatric and medical professionals, alongside laboratory services. Thus, it provides treatment services to cater to multidimensional instability for individuals battling addiction.
LEVEL 3: INPATIENT REHAB / RESIDENTIAL TREATMENT
Here, residential treatment for substance abuse is provided especially for patients deemed to have functional deficits, or need stable living spaces to facilitate their recovery process.
LEVEL 3.1: CLINICALLY MANAGED LOW-INTENSITY RESIDENTIAL TREATMENT PROGRAMS
Clinically managed low-intensity residential treatment services provide round the clock living support, and structures with a focus on inculcating essential recovery skills, relapse prevention strategies, and improvement to normal emotional functioning.
At this level of care, addiction treatment professionals provide help to facilitate relearning of essential life skills for individual and professional post-treatment growth. Ultimately, this residential program level helps patients begin to prepare for a positive, meaningful, and independent life in recovery after rehab.
LEVEL 3.3: CLINICALLY MANAGED MEDIUM-INTENSITY RESIDENTIAL TREATMENT PROGRAMS
Also known as long-term or extended care, this level provides a structured environment and medium-intensity clinical services. It's designed to accommodate patients with severe substance abuse symptoms of temporary or permanent cognitive deficiency.
Level 3.3 programs provide strong treatment at slower and repetitive steps, which are essential in helping patients deal with mental impairments associated with drug use. Services such as ongoing case management, housing, transportation, vocational needs, and continuous self-help meetings are also provided during this level of care.
LEVEL 3.5:
CLINICALLY MANAGED HIGH-
INTENSITYRESIDENTIAL TREATMENT PROGRAMS
The design of this level is aimed at helping individuals who have experienced several issues such as disorders associated with substance use, mental health, criminal activity, difficulty to adapt to societal norms and impaired functioning. It also accommodates patients who've had multiple unsuccessful interventions, in part attributed to their chaotic behaviors, abusive or non-supportive relationships.
LEVEL 3.7:MEDICALLY MONITORED: INTENSIVE INPATIENTTREATMENT PROGRAMS
This level of care is designed to focus on individuals with functional deficiencies, for instance, those with the risk of withdrawal alongside emotional or medical issues that constrain their recovery process. As a result, 24-hour professional evaluation, medical monitoring, addiction treatment, and observation are provided in facilities that provide Level 3.7 treatment services.
LEVEL 4: MEDICALLY MANAGED INTENSIVE INPATIENT TREATMENT
Level 4 is regarded to be the most intense and comprehensive. Here, 24-hour medically directed evaluation, treatment, and care are provided, including daily meetings with a physician. Facilities providing this level of treatment also tend to be equipped with general acute care resources and provide care that incorporates co-occurring disorders.
This level of care focuses on stabilizing patients and preparing them for the transition to lower levels of care for continued monitoring as they make valuable steps in their paths to recovery.
YOUR NEW BEGINNING
STARTS HERE
Take the First Step and Reach Out Today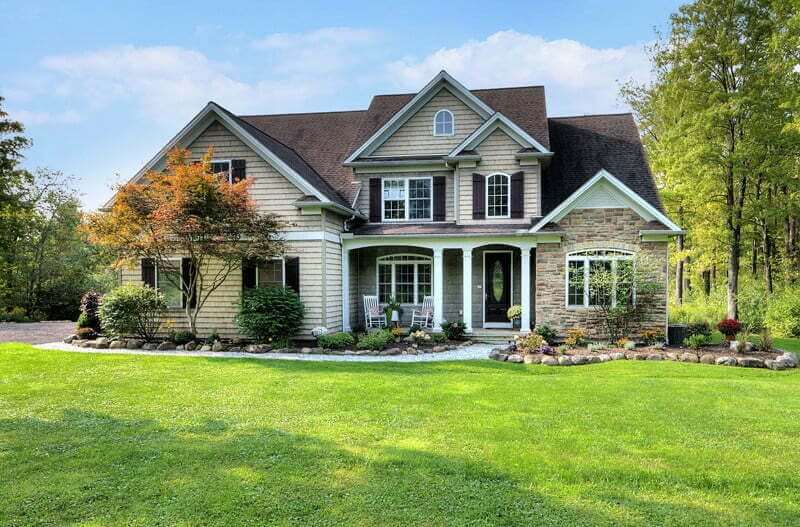 ADDICTION TREATMENT SERVICES FOR MEN IN OHIO
At Prosperity Haven, we allow clients to transition through our continuum of care at their own pace. We know that each person's journey to recovery will be different, and each of our addiction treatment services are tailored to our clients' specific needs.
Nestled in the quiet suburb of Chardon, Ohio, our residential treatment center gives our clients a safe and comfortable space to build a strong foundation for their recovery. If you or a loved one are struggling with addiction, please give us a call at 440-253-9915 or click below to learn more about how Prosperity Haven can help you reclaim your life.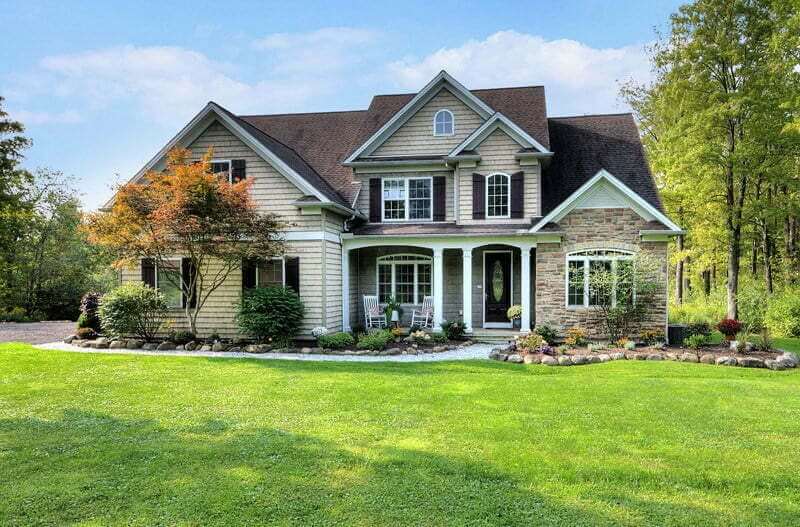 Treating Dual Diagnosis at Prosperity Haven
The only way to move past drug and alcohol addiction and truly live a healthier, happier life is to understand the underlying causes for your substance abuse, which includes managing any mental health issues. Our dual diagnosis treatment center in Chardon, OH gives you a safe, welcoming, and comfortable environment where you can develop the skills you need to cope with your emotions and pain in a positive way.
To learn more about our dual diagnosis treatment options or ask any questions about our drug and alcohol rehab program, please call Prosperity Haven at (440) 253-9915 today.