Alcohol & Drug Rehab For Men & Their Unique Addiction Challenges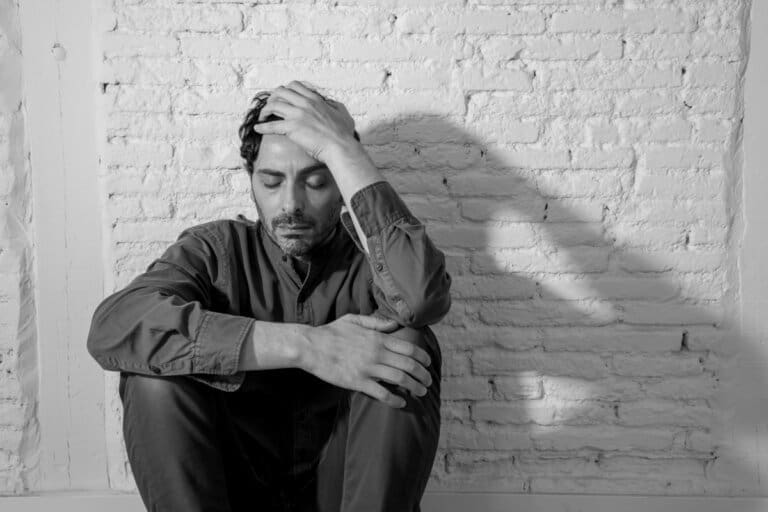 Fighting an addiction is a tough battle, regardless of your gender. However, the truth is that men and women have different struggles when it comes to drugs and alcohol. This is not to say that substance abuse disorder is easier or more difficult for people of certain genders — the experiences are simply different. And these differences can come from a lot of places and affect unique facets of addiction and recovery, from the socialized gender roles we place on people to unique brain chemistries that can act as a hindrance or a help during the recovery process.
If you or someone you love is a man addicted to drugs or alcohol, you probably have a lot of questions about how addiction affects men specifically, and what the recovery process might look like. For instance, what are the statistics related to men and substance abuse? Are men more likely to abuse drugs and alcohol? How do men experience drug abuse differently than women? Finally, where can you find alcohol and drug rehab for men in Ohio?
In today's guide, we will answer all of these questions and dive into the reality of substance abuse and addiction for men. And remember, if you or a loved one are currently fighting addiction, you can always reach out to the experts at Prosperity Haven to access addiction rehab for men in the state of Ohio.
Are Men More Likely to Abuse Drugs & Alcohol?
According to the National Institute on Drug Abuse, men are more likely to abuse drugs than women.[1] This extends to nearly every type of drug, from prescription painkillers to crystal meth. However, this doesn't mean that men are chemically more susceptible to addiction. Though more men do end up developing substance use disorders than women, the risk of developing a substance use disorder is equal between men and women who begin abusing drugs or alcohol.
Facts & Statistics on Addiction Among Men
It's really important to understand exactly how men struggle with substance abuse, and what risk factors can increase the risk of developing a substance use disorder in men. To illustrate the effects of drugs and alcohol on men, let's take a closer look at some key drug and alcohol abuse facts and statistics:
About 21% of men report abusing alcohol[2]
Nearly 67% of people checking into substance abuse treatment centers are men[3]
Roughly 11.5% of men aged 12 or older have a substance use disorder, compared to 6.4% of women in the same age range
Men who abuse illicit drugs are more likely than women to require emergency medical intervention and are more likely to experience a fatal overdose
When it comes to alcohol and drugs, men are more likely to succumb to experimentation and substance abuse than women
Men are statistically less likely than women to experience cravings and relapse during the recovery process
Men are more likely to abuse marijuana and are generally less sensitive to the effects of the drug than women
Men tend to be less sensitive than women to the effects of stimulants like cocaine or meth, as well as hallucinogens like MDMA
Men are less likely to seek out treatment for abuse of opioids or anti-anxiety medication
With the exception of teenagers, men tend to have much higher rates of alcohol abuse and binge drinking than women
Of the thousands of opioid overdoses that occur every year, nearly two-thirds involve male users
The connection between PTSD or trauma and substance abuse is stronger in men
Men are roughly 4x more likely to commit suicide while struggling with substance abuse
How Men Experience Drug Abuse Differently
There are a lot of different factors to consider when looking at the unique experiences of men who abuse drugs. Some of these are societal, while others are biological. In any case, here are some of the most important differences to consider:
Biological Factors – Men tend to have a higher percentage of lean body mass and a higher metabolic rate than women. This usually results in slower absorption of drugs or alcohol. This can make men less sensitive to many addictive substances, and more inclined to engage in binge drinking or heavy drug abuse to achieve the desired effect.
Societal Pressure – In Western cultures, men are more often expected to partake in heavy alcohol consumption. Just as importantly, societal gender roles encourage men to suppress emotions and seek out risk. Both of these variables greatly increase the risk of drug abuse in men
Patterns of Abuse – While many women report higher alcohol intake between the ages of 12 and 20, men tend to start using drugs and alcohol at an earlier age. This early onset increases the risk of abuse and long-term addiction.
Substance Types – Men are more likely to abuse most kinds of addictive substances, though certain addictive substances are especially prevalent among men. For example, men are far more likely to abuse alcohol and opioids, while they are somewhat less likely to abuse psychotherapeutic drugs like Xanax or Ritalin.
Behavioral Factors – As previously mentioned, men are more likely to engage in risky behavior than women. Not only does this increase the risk of experimentation with illicit substances, but it also increases the risk of heavy usage and potentially overdose.
Mental Health Issues – In the United States, men are less likely to seek out treatment for mental health issues like depression or anxiety. This often results in more men self-medicating with drugs and alcohol. This phenomenon is also closely linked with cultural gender roles that discourage men from talking about their feelings or expressing certain emotions.
Treatment Response – Men and women often respond differently to substance abuse treatment. Treatment for men is often most effective when it focuses on effective communication, open discussion of abuse, recognition of sexual identity, and therapy to better manage emotions.
As you can see, drug addiction in men presents many unique barriers and challenges. For this reason, it is vital that men fighting substance abuse seek out a rehab facility for men, as opposed to a gender-neutral clinic.
Prosperity Haven - Drug and Alcohol Rehab For Men
Are you a man struggling with substance abuse? Is there a man in your life who is trying to stop drugs or alcohol? Do you want to find a quality drug rehab center for men in Ohio? If so, Prosperity Haven is the answer.
Prosperity Haven is an inpatient rehab for men that offers personalized care based on your specific condition and goals. While some men-only drug rehabs simply offer accommodations that are gendered, we actually design our care and treatment plans to address the unique challenges faced by men. Using a combination of detox, therapy, counseling, and holistic treatments, we address the underlying issues and causes of substance abuse among men.
Our state-of-the-art facilities are also designed to help make your stay with us as comfortable as possible. But at Prosperity Haven, we don't just want you to feel better for the moment. We want you to take back control of your life and begin the path to permanent recovery.
Located in Chardon, Ohio, Prosperity Haven offers advanced inpatient rehab and detox managed by trained professionals. Reach out today to learn more.
YOUR NEW BEGINNING
STARTS HERE
Take the First Step and Reach Out Today