Family Relationships Before, During, and After Rehab
Substance abuse affects not only the individual struggling with it but also their family members, friends, and loved ones. It can make a person feel powerless to watch as a loved one spirals out of control due to addiction. It frequently ruins trust and damages those relationships, meaning that at times when support is needed, there may be no one left to turn to.
Clearly, rebuilding those relationships is an important step on the journey of recovery, because it ensures that a person in treatment has a supportive circle to lean on when times get difficult. At Prosperity Haven, this is why we take pride in providing ample opportunity for family members to stay involved in their loved one's recovery when it's appropriate.
Why Family Therapy Is Important for Dealing with Addiction
Watching someone struggle through substance or alcohol abuse is an especially frustrating situation for family members. It may seem like your actions have no effect on your loved one as they continue to use.
A family member who is addicted may be stealing money to buy drugs, oblivious to how it damages the trust the family has in them. They may say the drug use is going to stop, and then later turn right back to using. Learning how to communicate with those struggling with addiction can be a daunting task when taken without professional help.
Addiction can cause turmoil and create chaos with the family dynamics. It can feel hopeless when your loved one has a substance or alcohol abuse problem, but family involvement can play an important role in facilitating the journey to recovery.
The Benefits of Family Support Programs
We always refer to addiction is a "family disease," because even if only one member has a problem with addiction, it can lead to other family members developing unhealthy coping methods or taking on roles that aren't age-appropriate in an effort to compensate. Family groups let family members communicate and heal in a safe and therapeutic setting, allowing for productive sessions to make positive changes in their lives. Families can learn effective ways to set goals and make both lifestyle and behavior changes.
Involvement in family therapy can keep your loved one motivated and engaged in their treatment. It improves their chances of long-term success, as well as household function and the mental health of all family members.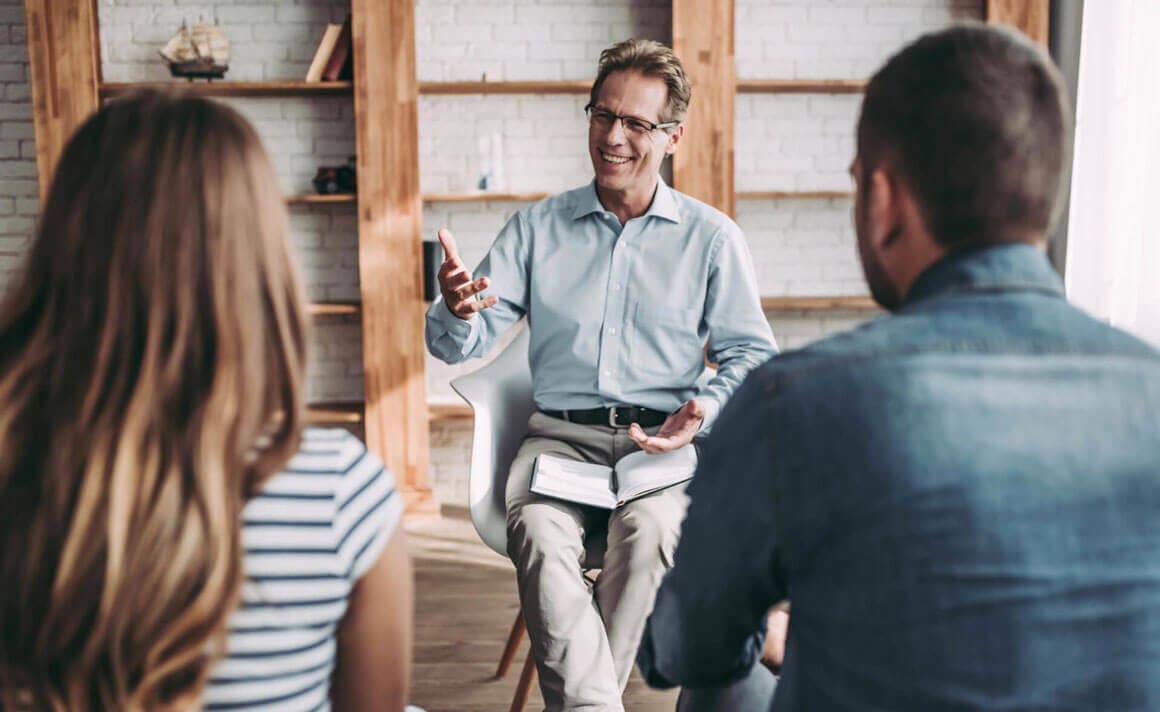 Involving Family Members in Treatment
After the user has begun treatment, family therapy can help involve other members of the family in the user's recovery under the guidance of professionals. Families can learn how to be supportive, while still setting healthy boundaries. This allows everyone to speak honestly and helps keep the discussion constructive, rather than simply pouring more blame on the person in treatment. Everyone has a chance to speak and be heard.
This can be a difficult dialogue for family groups and our professionals are here to help guide the conversation. After therapy, our professionals can help you form an action plan to continue to rebuild your relationship with your loved one outside of sessions.
Finding Family Rehab Near Cleveland, OH
The good news for families who have a member dealing with substance abuse is that help is available. The first step in a new sober lifestyle is reaching out for help. Contact Prosperity Haven to learn about our family therapy offerings while in rehab and our other services for those struggling with addiction. Recovery is difficult, but no one needs to go through it alone.
YOUR NEW BEGINNING
STARTS HERE
Take the First Step and Reach Out Today