A Treatment Center's Perspective:
Understanding the recent opioid lawsuit settlements:
Origins, science, stats, and details of the U.S. opioid crisis and Big Pharma lawsuits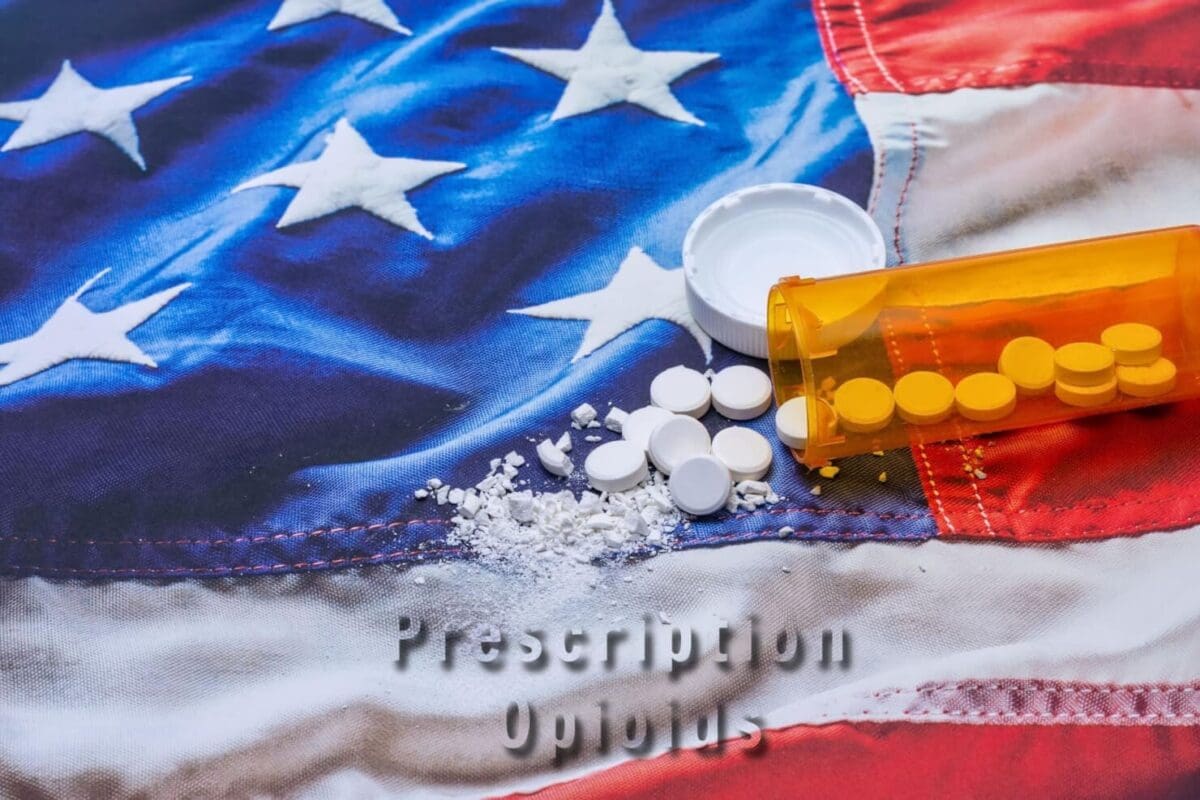 Recently, CVS, Walgreens and Walmart announced their intention to settle hundreds of cases against them for spreading opioids. Between the three of them, the settlement amount has totaled $13.8 billion dollars. The majority of these funds -to be directed to over a dozen states, cities and tribes in the U.S. which signed on to the lawsuits, will go towards opioid addiction prevention, with communities hit the hardest by opioid addictions receiving more funds. This conclusion to a years-long opioid lawsuit means cities, counties and states around the country will have more resources and tools to combat the prescription drug crisis head on.
This most recent settlement is in addition to multiple lawsuits and settlements that have been filed in recent years against many pharmaceutical companies with various roles in bringing prescription opioids to the U.S. market over the past three decades. This settlement with three of the largest national retail brands will bring the total settlement payments from the various ongoing litigations closer to the estimated $60+ Billion dollars estimated to be reached from all the recent opioid related lawsuits combined.
Continue reading to learn more about opioids in general, as well as the origins and historical stages of the pill addiction crisis. This report also provides a description of the lawsuits' complaints as well as the defendant denials in these cases, and what this settlement means for people across all of the U.S.
What are Opioids? And how they cause addiction
Opioids, commonly known as painkillers, are either naturally derived from poppy flowers or lab-made, and are medications prescribed by doctors to treat persistent or severe pain. Originally intended for cancer patients, doctors eventually discovered they worked well for those with chronic pain, and they began prescribing them to people with various ailments and health conditions or the recently injured.
A basic description of how they work: Our body naturally produces opioids which bind to opioid receptors on the nervous system, to help experience, regulate and react to feelings of pain and reward. The chemical signals emitted by this bonding calm the intensity of the brain activity, which results in pain relief as well as feelings of pleasure or often even euphoria. Opioid drugs are specifically formulated to attach themselves to these human nerve cells. There are both illegal opioids, such as heroin, and prescription opioids (OxyContin, Morphine, Percocet, Dilaudid, Opana), with the most notable among them the hyper intense fentanyl.
These drugs can help people with severe conditions that would cause extreme pain, such as those recovering from invasive surgery, an accident or sports injury, or people with chronic pain conditions like fibromyalgia.
However, while they can often effectively relieve pain, opioids are also extremely addictive. As the CDC notes "Taking prescription opioids for longer periods of time or in higher dosages can increase the risk of opioid use disorder (addiction), overdose, and death. It is also important for patients and providers to discuss the risks of opioids, consider alternative therapies, and, if prescribing opioids is appropriate, the provider should offer fewer prescriptions for fewer days and at lower dosages."
It's important to note that most people who start out using opioid pills have been prescribed the medication by a doctor, though some do obtain them from friends and the illicit street market. Once they're on these medications, they often become more addicted the longer they take them. Withdrawals can be deadly, and opioids are easy to overdose with. Add to that the wide availability of more potent but often cheaper illegal opioids, and someone innocently prescribed opioids can quickly be facing the abyss of addiction and death.
History of the opioid Addiction Crisis: 3 Phases - Pills. Heroin. Fentanyl.
The prescription drug epidemic has ruined millions of people's lives around the world. What was supposed to be a wonder drug for many led to a pill addiction crisis. The crisis can be traced to three separate stages, beginning in the 90s and into today.
Beginnings
Addiction has always been an issue for people across the globe. In the U.S. during the past century, between the 1920s and 1950s, there was a huge rise in the number of people getting prescribed (and overdosing on) barbiturates. Then, in the 1960s, barbiturates were slowly phased out by many doctors, and people commonly turned to illegal drugs or sleeping pills. In the 1990s, "heroin chic" became popular as many of the rich and famous turned to illegal opioids. In the late 1990s, pharmaceutical companies began pushing their newly created opioids as a wonder drug for pain management with the added benefit of being largely non addictive when properly prescribed. Doctors, however, began prescribing them in large numbers, leading to more and more people eventually becoming addicted.
Second Phase
By the 2010s, after about 15 years of explosive growth of prescriptions, doctors began realizing just how addictive opioids were for patients, government regulators finally took notice, and they shifted to addressing the crisis. Databases were created in an effort to stop people from getting their hands on large amounts of opioids, while government regulators attempted to crack down on rogue, corrupt doctors and dispensers -"Pill Mills", and ethical doctors cut down on how many and how loosely they prescribed opioids.
With that, many in the medical community thought they had mostly solved the opioid addiction crisis simply by making access to them more difficult. However, many addicted to opioids were not able to simply stop. Instead, they turned to heroin and later -increasingly since 2013- to fentanyl, a synthetic opioid that's incomparably more potent and also cheaper to produce than heroin, to continue getting the relief or pleasure ("high") they experienced with prescription opioids. The number of prescription opioids being dispensed fell, but more people than ever were increasingly becoming addicted to more powerful and increasingly available, unregulated, non-prescription opioids such as heroin and various forms of fentanyl.
Third Phase
Today, beginning in 2013-14, we find ourselves in the midst of an epic synthetic opioid crisis, involving Fentanyl. Although people were using fentanyl during the heroin epidemic, today it has far surpassed the number of heroin overdoses which is what makes this currently a distinct, third phase of the opioid epidemic.
The illicit substance Fentanyl mostly comes to the U.S. from Mexico or China. It can be obtained on the street as a powder, in the form of counterfeit pills, and mixed in heroin or cocaine, and is much more addictive and deadly than any other opioids. While fentanyl is a name used to describe a certain class of synthetic opioids, there are several different types of fentanyl and fentanyl "analogs" and they differ in strength, with the most potent among them being 10,000 times more potent than morphine (CDC). Due to it being an illegal and therefore unregulated substance, the strength of the drug differs with each batch. Mixing or "cutting" it with other opioids, like heroin, as is commonly done, results in a stronger effect for the other drug and can cause it to be unexpectedly deadly.
You can view our article on the history of the opioid crisis here for a more detailed explanation of each phase and their effects on the State of Ohio.
Recent Stats & Data relating to U.S. prescription opioids addictions and deaths
The overall opioid prescribing rate in the United States peaked and leveled off from 2010-2012 and has been declining since 2012, but the amount of opioids being prescribed is still historically elevated (CDC). Though there was indeed a steep decline in prescriptions, including a more than 40% decline in all opioid prescriptions, and high-dosage prescriptions are down by more than half since 2008, there are still close to 45 opioid prescriptions written for every 100 Americans. In specific locations across the country there are still alarmingly high prescription rates. In 3.6% of U.S. counties, enough opioid prescriptions were dispensed for every person in the county to have one. And in some counties there were over 380 prescriptions written for every 100 people there (CDC).
As many as 1 in 4 adults who receive long-term opioid prescriptions for non-cancer pain, struggles with lifelong addiction. Studies show a direct correlation between opioid pain relievers and heroin addiction with 4 out of 5 heroin users reporting their opioid use began with OPRs. Prescription drugs are also now the most commonly abused drugs among youth (Partnership).
A lesser known tragedy of the opioid crisis is the terrible suffering of children impacted by their caregivers opioid abuse. Newborns whose mothers abused prescription drugs can suffer opioid withdrawal problems (neonatal abstinence syndrome, or NAS). Every year, thousands of babies in the U.S. need to be treated for opioid dependency at birth. Tens of thousands of children are referred to child protection services and are moved to foster care due to parents' substance abuse, as a "substance abuse factor" is part of the overwhelming majority of placement referrals from family court and circuit court judges due to child abuse and neglect (ago.wv.gov).
Covid-19 Effect on Opioid Addiction In the U.S.
As is well documented, the covid-19 pandemic and the ensuing restrictions and complications caused a huge spike in drug and alcohol misuse, resulting in devastating increases in addiction and overdoses. In 2020 alone, among people aged 12 or older, 5.8 percent (or 16.1 million people) misused prescription psychotherapeutic drugs, the majority -9.3 million people- misused prescription pain relievers.(samhsa.gov) In 2020, an average of 44 people died each day from overdoses involving prescription opioids, totaling more than 16,000 deaths. Prescription opioids were involved in nearly 24% of all opioid overdose deaths. Opioids in general accounted for 75% of the 107,000 drug overdose fatalities in 2021, and have increased by almost 300% over the past decade, with more than 140 Americans on average dying every single day (CDC).
For more information and statistics on the impact of the covid-19 pandemic on substance misuse, addiction and overdoses, in the U.S. and particularly in the state of Ohio, see our recent article here.
Understanding the Complaints Filed by States in Opioids Pills lawsuits
By the late 2010s, local governments already had enough with the opioid epidemic and the devastation it brought upon their citizens which they were witnessing from close up in their communities. On top of the crippling human toll it was taking on society, researchers found that in 2020, the opioid crisis cost the United States nearly $1.5 trillion with estimates showing that the crisis would cost more each year. With billions of dollars going each year for decades to cover the spiraling cost of addiction, and tens of thousands of deaths and their resulting devastation overwhelming each individual state and local leaders, both local and state governments decided to push back against the drug manufacturers, accusing them of having helped start the epidemic in the first place.
States' Attorney's General formally accused big pharmaceutical companies in court for being responsible for the damages their states faced due to the opioid crisis, claiming that "prescribers cannot channel opioids for illicit use without at least the tacit support and willful blindness of the Defendants, if not their knowing support. Defendants knew or should have known, based on the numbers and other red flags of diversion, that they should have stopped shipment and reported the orders to the Drug Enforcement Administration ("DEA"), and should have refused to fill and instead report suspicious prescriptions in their pharmacies. More specifically, CVS shipped massive amounts of suspicious opioid orders of unusual size, orders deviating substantially from a normal pattern, and orders of unusual frequency to their own pharmacies."
Explaining the direct and indirect costs to the state from the uncontrolled spread of prescription opioids, the State of West Virginia claimed in its court filing: The State of West Virginia has sustained and continues to suffer massive losses as a result of this opioid epidemic through loss of lives, babies born addicted to opioids, adults unable to work, treatment costs, emergency personnel costs, law enforcement expenses, naloxone costs, medical examiner expenses, foster care expenses, self-funded state insurance costs, and lost tax revenues, among many other costs.
Details of Recent Pharmaceutical companies' settlements
Reaching over $50B
After a few years of litigation, finally some of the lawsuits bore fruit, with big financial wins in courts against many of the biggest opioid manufacturers, distributors and retailers. During the first few months of 2022, close to $15 billion dollars in total were awarded in settlements with many states that pursued lawsuits against the biggest prescription opioid manufacturers, including Purdue, Mallinckrodt, Teva and AbbVie.
In May 2022, litigating local governments confirmed participating in the global settlements approved by the 'Big Three' drug distributors AmerisourceBergen, Cardinal Health, and McKesson, along with opioid manufacturer Johnson & Johnson. This deal totaled $26 billion divided amongst 14 states, including New York, Ohio, Tennessee, Pennsylvania, California and Colorado. Other states had sued separately, including West Virginia and Nevada.
However, leaders and attorneys noted that manufacturers and distributors were only one part of the original opioid distribution issue. While these companies produced the drugs, it wasn't going to get into people's hands without retail pharmacies dealing these drugs out. Governments proceeded to go after the three largest retailers of opioids: CVS, Walgreens and Wal-Mart for their liability in fueling the drug epidemic. On November 23, 2021, Trumbull County and Lake County, both in Ohio, won their own court case against these retailers as part of their efforts to deal with the fallout of the opioid crisis ravaging their populations in a particularly harsh way. Many states soon followed by suing the giant retailers in large joint lawsuits, as well as with a few stand alone suits by individual states and localities.
$10 Billion CVS and Walgreens Opioid Settlements Explained
On November 2, 2022, CVS and Walgreens agreed to settle state lawsuits filed by six State Attorneys General representing over a dozen plaintiffs, by paying over $10 billion over the next 10 (CVS) and 15 (Walgreens) years. Walmart was included in this settlement as well, agreeing to an additional $3.1 billion. Judges found that these companies had not installed proper measures to curtail the opioid epidemic, such as software systems that track how many pills are purchased and where they came from by individuals with pain pill prescriptions. It also found these companies did not instill safeguards to combat doctors who abuse the system by prescribing huge numbers of opioids to patients.
It is important to note that none of these companies admitted any wrongdoing or responsibility for the accusations. They countered that most of the lethal problems tied to the painkillers come from illegal versions of the drugs brought in from outside the US by criminal gangs, and that they acted according to the law by respecting medical professionals' recommendations and prescriptions. They made clear that they agreed to pay large sums only to get these cases dismissed, stating: "We are pleased to resolve these longstanding claims and putting them behind us is in the best interest of all parties, as well as our customers, colleagues and shareholders" (cvs).
CVS
CVS agreed to pay $5.03 billion over the next ten years. $4.9 billion of that will go to "states and political subdivisions" while $130 million goes to tribes around the country. Payments do not begin until 2023. These funds will go to educational programs in an effort to combat the opioid epidemic. Furthermore, CVS dedicated itself to improving its technology and procedures, offering opioid educational programs and instilling more delay safes and more secure medication disposal units both in store and at local police departments.
Walgreens
Walgreens agreed to pay just under a billion dollars at the time of the settlement as well as an addition $4.95 billion in remediation payments over the next fifteen years. Most of these funds will go to state governments for educational purposes as well as to various Native American tribes. Much like CVS, Walgreens dedicated itself to providing more thorough education for patients currently using opioids, making Naloxone, an opioid overdose reversal medication, available in all stores and providing more medication disposal units. Furthermore, Walgreens has an additional, separate lawsuit pending for $3 billion.
Looking to the Future - How opioids settlement funds will be used
The recent settlements from the big pharmaceutical companies are relatively small when considering how much in state damages the prescription drug epidemic cost and continues to cost. With Walgreens, for example, handling an estimated 1 in 5 of all opioids, it is easy to see how these settlements are low in comparison to the damage done. However, with the influx in funds, it is hoped that in the future prevention and educational programs, as well as enforcement initiatives are strengthened enough to prevent more opioid addictions from beginning or escalating. The settlements require the states to spend the large majority on investments in addiction prevention and drugs law enforcement -not debt resolution- and most states have already begun to roll out plans on how to best use the funds over the next decade.
In conclusion, in the words of the Plaintiff's Executive Committee -the committee representing many states in court during some of the most prominent lawsuits and settlements:
"We arrived at this moment after years of work by community leaders across the country who committed themselves to seeking funds they need to combat the opioid epidemic. We must also recognize the efforts of the many attorneys general and private counsel who have relentlessly pursued long overdue opioid epidemic recovery resources on behalf of their constituents and clients. The bottom line from this news is that help is on the way for first responders and healthcare workers on the front lines of this public health crisis. While nothing can truly make whole what was lost in this country, what we can do is ensure that thousands of communities nationwide have the tools they need to prevent the opioid epidemic from taking more lives. We hope this agreement does exactly that. It is also important to remember that while this is a vital step, it is only one of the many that are necessary to put an end to this crisis. We will continue our work at the negotiation table and in court during the trials ahead to hold companies in the opioid supply chain accountable."
YOUR NEW BEGINNING
STARTS HERE
Take the First Step and Reach Out Today
Exclusive Addiction Treatment Program In Ohio