"Should I be going to rehab? Is addiction therapy worth it?"
– Why Individuals Avoid Seeking Help for Addiction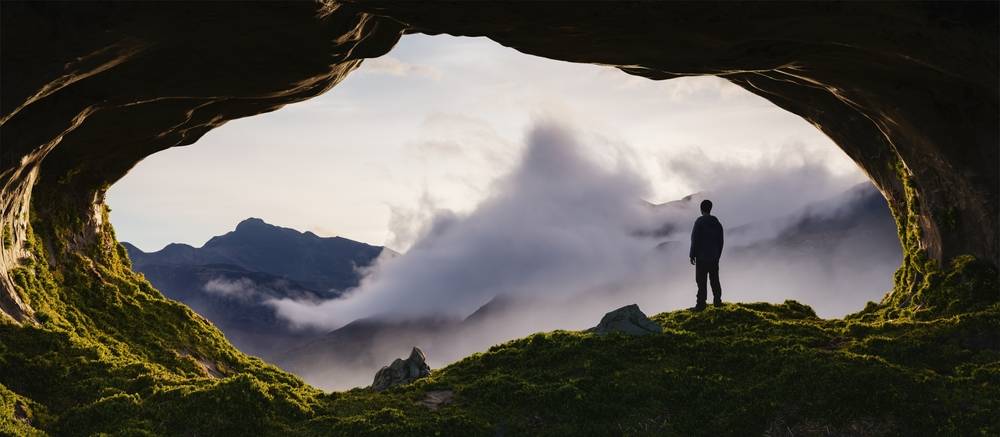 As many people with first-hand experience of addiction will attest to, individuals struggling with substance abuse problems often face significant hurdles to recovery. According to a federal report concerning addiction in the US, one in seven Americans experiences substance issues at some point in their lives – only 10% of whom receive treatment.
With treatment rates so low, overdose deaths, as well as sickness and dysfunction resulting from substance use disorders, remain intolerably high. Here we explore possibly why.
Recent figures from the CDC reveal there were almost 92,000 drug overdose deaths in the US in 2020, three-quarters of which were related to opioids. To make matters worse, the COVID-19 pandemic has driven addictive behaviors, with 13% of Americans admitting to using substances to cope with pandemic-related stress. Unfortunately, many of those who do seek treatment enter inadequate treatment programs that fail to meet their needs and perpetuate high relapse rates across the country.
So, how can we start tackling these shocking figures and give people with addiction issues the best chance at getting their life back? As a starting point, we must explore why people in need avoid addiction treatment and then clarify how the quality and type of treatment program used care can dramatically maximize their chances of long-term success.
Barriers: 7 Reasons people don't get drug & alcohol addiction treatment -Answers & Solutions
There are many and varied reasons why individuals requiring intensive and individualized addiction treatment avoid seeking help. We've listed the most common reasons below, including a few myths about addiction rehabs. In our report, we also seek to emphasize a single, important overarching solution to much of the issues raised.
If you or a family member or friend are struggling to take the first steps toward recovery, recognizing and addressing the following problems could help transform your life.
7 Reasons for treatment hesitancy
1. Lack of knowledge surrounding available help options -Not all the same
A recent report on rehab facilities shows that around 20% of people with an addiction do not know where to seek help. With so many facility types and treatment plans available, individuals already in severe emotional distress may feel overwhelmed and confused.
Unfortunately, there are many poor-quality treatment centers out there. Often, huge facilities which take on large numbers of patients and deliver rigid, generic forms of care tend to have high relapse rates. It's also worth noting that outpatient facilities tend to have much lower success rates and cannot offer the attentive support necessary for long-term recovery.
As such, it is crucial that someone suffering from addiction that is looking to free his true self by regaining control and finding lasting freedom from the addiction, first establish what level of care will most likely accomplish his goal. As with many other medical or critical life decisions, it is most useful to invest some time and energy researching and becoming familiar with the levels of care that are used in addiction treatment, as well as discussing the issue and consulting with a trusted doctor or confidant to help determine the proper path forward.
After determining the right treatment level, a treatment facility needs to be found. This may require some thorough research on all available treatment centers located within a reasonable distance. Patients who are having difficulty with research and decision making, may require assistance and advice about how to enroll in high-quality recovery programs that cater to their specific needs and offer tailored, and when needed, inpatient residential care for as long as necessary, as well as possibly continuing even post-rehab with personalized support and guidance.
Ultimately, with recovery as the goal, understanding the quality of a facility's services and levels of care is of paramount importance, and investigating this -alone or with some assistance from friends and loved ones- ensures that the patient uses the time, energy and often money he invests in this potentially life-changing endeavor properly.
2. Stigma, shame and fear of judgment
People with addiction face significant societal stigma, with many internalizing their condition as a personal failure, and thus afraid of friends, family and employers. Cultures of stability and dignity, religion, and societal status, are all common obstacles to seeking rehab treatment. Unfortunately, harmful stereotypes regarding addiction continue to circulate, with some viewing drug and alcohol users as lazy, irresponsible, or a drain on society. This couldn't be further from the truth.
Addiction can happen to anyone from any background, including high-status professionals. In fact, around 55% of adults with substance use disorders manage to hold down full-time employment, meaning their condition can go unnoticed for many months or even years. However, people with substance issues need to understand that their addiction will eventually catch up with them and strongly impact their performance at work and other parts of their life. Fortunately, the Family Medical Leave Act allows workers to take up to 12 weeks off without fear of being penalized by their employer.
To tackle shame or self-loathing, we must start to view addiction as a treatable condition rather than a personal flaw. Recovering from a substance use disorder is much more complex than simply combatting addiction through willpower or abstinence alone. Going it alone, and trying to recover off of aa meetings or online inspirational videos, usually does not yield real success. People are much more likely to regain control of their lives if they have the guidance of compassionate healthcare and mental/emotional health professionals by their side, as well as the support of likeminded recovering individuals who can empathize with their experiences.
By entering high-quality inpatient care, people battling substance use issues can learn to understand the causes for their behavior, have complex underlying emotional issues sorted out, beat their internalized stigma and low self-worth and build the psychological resilience they need to reenter the wider world healthy in body and mind.
3. Co-occurring conditions -Dual diagnosis
Over 8 million people over 18 in the US -a huge percentage of all of those struggling with addiction, have substance use disorder and a mental/emotional health issue, also known as a dual diagnosis (or more recently: Comorbidity). Unfortunately, a dual diagnosis reduces a person's chances of seeking help, with only 7.4% of people with co-occurring conditions receiving treatment for both issues.
There are several reasons why people with mental health and emotional issues avoid seeking help. People with conditions such as depression, anxiety and schizophrenia often suffer from a lack of motivation, reducing the likelihood they will reach out to a rehab facility. However, the most significant reason behind these poor treatment figures is a lack of programs equipped to deal with complex dual diagnoses.
Often, co-occurring conditions (co-morbidities) of addiction and mental health reinforce each other and require the attention of sensitive, skilled physical and mental health practitioners. Unfortunately, outpatient facilities, as well as most large-scale inpatient facilities are unable to deliver such complex care. One of the best options for people with a dual diagnosis is, therefore, to attend a compassionate inpatient rehab facility capable of delivering individualized care. One of the best ways to find this high level of care is to look for facilities with a high proportion of staff compared to patients and a high success rate of lasting recovery.
4. Fear of failure -Will addiction treatment really work to help me recover?
There's no getting around the fact that overcoming substance addiction is difficult, with reportedly 40-60% of patients nationally experiencing relapses. As such, it makes sense that many people are afraid to fail and avoid seeking treatment in the first place. On top of the fear of wasting time and effort, people may fear disappointing loved ones by relapsing, and thus fracturing already strained relationships.
But perhaps the most common hesitancy stems from people finding themselves overcome by addiction and feeling that their life is irreparably ruined from their destructive behavior surrounding their addiction. They may also think that they cannot possibly untie themselves from the emotional and mental twists they find themselves knotted in.
However, while it is possible and indeed common for people to relapse after attending rehab, those troubling previously mentioned statistics are across-the-board measurements and don't properly account for major differences in the quality, and type of treatment programs, and as a result, obscure the greatly varying success rates of specific advanced facilities and program types. Hundreds of thousands of people have gone on to recover from a substance addiction, including many thousands who were stuck in extreme addiction and deep mental health struggles, and even with generational substance abuse present in their lives.
Treatment facilities represent the most supportive environment for recovery, and encouraging people with substance addictions to appreciate all the positive aspects of rehab and reassuring them they can change and that they won't be penalized for slipping up will boost their chances of success.
Also, important to remember, is that entering an inpatient facility allows patients to access important recovery assistance tools they may not be familiar with yet, and also to join a brotherhood of supportive individuals who can empathize with their longstanding issues and guide them on their journey to healing.
5. Lack of access to high-quality treatment facilities
People in rural areas often struggle to find psychiatric help from nearby outpatient providers. In fact, over 90% of substance addiction facilities in the US are in urban areas, while 53% of rural counties lack access to a physician who can prescribe buprenorphine – a potentially life-saving medication used to treat opioid addiction.
Many rural facilities are also oversubscribed, meaning they're understaffed, and patients often have to travel many miles to access quality treatment. One of the best ways to get around this issue is to enroll in a smaller individualized treatment program even if it may require occasional longer traveling. Besides for avoiding frequent return trips to distant outpatient facilities -possibly for many months, quality inpatient programs offer levels of custom and thorough care that maximize patients' chances of full recovery.
6. Financial considerations -How to pay for rehab
Some people with substance use issues don't bother seeking treatment as they assume it will be too expensive. While it's true that the programs can vary in cost, and additionally certain people due to their job or income structure may struggle to receive pay or government benefits during their stay, there are many payment options out there to reduce the financial burden on patients. It's worth investigating how much an insurance provider is willing to pay for a patient's treatment, as most offer at least some level of coverage. Most quality treatment centers have knowledgeable staff that can help provide information and guidance regarding the options available to each individual inquirer.
Most important is for potential patients to remember that a high-quality program represents an invaluable investment in their future and, notably, will also help protect their future finances in various ways.
7. A hesitancy to acknowledge the addiction
Many people with substance use problems are, for various reasons, unfortunately in denial about their condition. This stage of addiction is very common and requires the person to admit to themselves that they're putting themselves and their family in possible risk or even danger.
While denial can be frustrating and upsetting for loved ones, it's important to avoid blame and judgment. Often, the subconscious feeling of terrible guilt and harsh self-judgement are precisely what force individuals to stay under the cover of denial. People with substance use issues respond more positively and may indeed begin to rationally recognize where they have gone with their addiction when they feel supported and able to freely open up about their problems.
5 reasons why residential addiction rehab is effective in resolving your or your friend's addiction
If you or someone you love are displaying signs of addiction, there are many reasons to join a premium inpatient rehab facility, including:
Routine: Rehab facilities encourage patients to follow a daily routine that helps them form healthy habits. It can be difficult to create such a routine while undergoing periodic visits to outpatient treatment.

Individualized support: Inpatient support programs often include a combination of extensive one-to-one counselling, dual diagnosis treatment, trauma resolution, family therapy, and small group sessions tailored to individuals' unique needs.

Safety: Detoxing and withdrawing in an inpatient facility with constant access to medical supervision and guidance is safer than going it alone.

Reduce chances of relapse: Undergoing recovery under close supervision and care will boost a patient's chances of success, reduce relapse risk, and help them live a fulfilling life after true addiction recovery.

Support network: While family are important in aiding recovery, patients tend to build deep connections with other residents, who can offer incomparable levels of emotional support.
In summary, there are many reasons -some more considerable than others- why people avoid pursuing treatment, most of which are possible to overcome with the proper knowledge and perspective regarding quality addiction care. Achieving enduring sobriety and freedom from addiction is truly possible with the help of skilled staff and therapists, advanced therapy techniques and tools, compassionate and full care, and an environment contributive to healing.

Join a Residential Treatment Facility
Are you feeling ready to confront your substance addiction issues, retake control of your life, and become the best you? Congratulations – you've made the first big step toward recovery by accepting your situation and taking proactive steps to consider how to make life better.
While we explored some of the hesitancy which often accompanies the seeking of residential rehabilitation. We also clarified the facts and offered some solutions. However, unfortunately, not all treatment facilities "get it" fully, and that may be discernable from the first phone call and throughout your interaction with them.
At Prosperity Haven Men's Addiction Treatment Center, we're acutely aware of these barriers and sensitive to all the possible difficulties in getting treated, and do everything we can to handle them from the first contact and during your entire stay in our premier, smaller, home-like facility nestled in rural northeast Ohio.
Our intake representatives will help you overcome issues surrounding the fear of failure, stigma, denial, and more, while our advanced, individualized treatment plans will give you your best chance at realizing a true freedom from addiction and the underlying causes of mental/emotional health, anxiety trauma or stress, which brought about the unbalanced substance use in the first place. We'll also do everything we can to make you feel at home and comfortable in our care and brotherhood.
Looking for dual-diagnosis, inpatient addiction recovery treatments and wondering where to turn?
Prosperity Haven, Ohio is here to help Ohio and PA recovery
To find out more about our quality private residential care facility, as well as any insurance or program related inquiries, please browse our website at www.prosperityhaven.com or contact us today for a confidential discussion with a kind and knowledgeable team member.