The Alcohol & Drug Rehab Process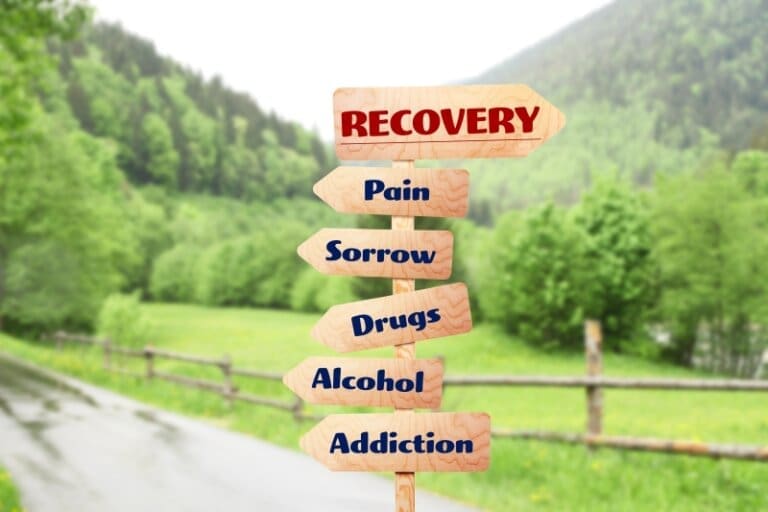 Addiction is a devastating experience for both sufferers and their family members, affecting all aspects of life. Fortunately, there are many resources available that provide help to those struggling with substance abuse disorder. This guide will cover the entire addiction rehab process from start to finish, including alcohol and drug detox, residential inpatient treatment, intensive outpatient programs, and aftercare.
The first step of the addiction rehab process is detoxification from drugs or alcohol. This is the process of eliminating all substances from the body so that sober living can begin. Detoxing from drugs or alcohol should only be done under medical supervision, as there can be serious medical complications associated with withdrawal. The goal of detox is to cleanse the body and mind of the toxins that have built up in order to set the stage for further treatment.
During detox, individuals will likely experience a variety of physical symptoms such as nausea, vomiting, fatigue, body aches, and more. During this time, their vital signs will be monitored to ensure safety. As the drug or alcohol leaves the body, medications may be administered to help reduce any withdrawal symptoms that arise during the process.
Doing a detox at an addiction treatment center is far superior to one you do on your own, because you have access to medical professionals who know how to treat withdrawal symptoms and monitor your progress.
The drug rehabilitation process and alcoholism rehabilitation are essentially the same. Note that some drugs and heavy alcohol use can cause death if detox is not professionally managed.
Residential Inpatient Treatment
Residential inpatient drug rehab is an intensive form of the addiction treatment process that requires individuals to stay on site at a facility for a set amount of time. During their stay, they receive 24/7 care and support in a safe, secure, and comfortable environment. This type of addiction treatment process is designed to create an immersive experience that provides individuals with the opportunity to focus exclusively on healing from their addiction and addressing any co-occurring mental health issues they may be struggling with.
The Benefits of Residential Inpatient Drug Rehab
Residential inpatient drug rehab is one of the most effective forms of addiction treatment available, as it allows individuals to work on their recovery with ample support, structure, and accountability. Here are just a few of the benefits of this style of drug rehabilitation process:
Medically Supervised Detox: Residential inpatient drug rehab provides an opportunity for individuals to safely detox from substances under the watchful eye of a highly trained medical team.
Therapy: During their stay, individuals will receive individual and group therapy sessions that focus on addressing underlying issues contributing to their addiction, as well as building healthy coping skills and life skills.
Supportive Environment: Individuals in residential inpatient drug rehab are surrounded by peers and staff that can provide them with unconditional support, guidance, and understanding.
Structured Schedule: Residential inpatient drug rehab programs usually have a structured daily schedule filled with activities such as therapy sessions, recreational activities, educational workshops, and more. This helps individuals focus on their recovery and stay productive.
Increased Success Rates: Studies have shown that individuals who complete a residential inpatient program are more likely to stay sober and maintain their recovery than those who don't.
Intensive Outpatient Programs
Intensive outpatient drug rehab (IOP) is a type of treatment program designed for individuals who are struggling with addiction and need help, but do not require 24-hour care. It offers a holistic approach to addiction recovery, including individual therapy sessions, group support sessions, life skills training, and more.
IOP differs from traditional inpatient rehab in that individuals are not required to stay onsite at the rehab center, but instead can continue living their daily lives while participating in the drug rehabilitation process or alcohol rehabilitation process. This type of program is ideal for those who need flexible scheduling options or have family obligations they cannot neglect while receiving treatment.
The length of an IOP program can vary from a few weeks to several months, depending on the individual's needs. During the IOP addiction treatment process, individuals will attend therapy sessions, participate in both individual and group counseling, receive medication management services if needed, and learn about relapse prevention strategies.
Staff Roles in Intensive Outpatient Drug Rehab
The staff at an intensive outpatient drug rehab center play a critical role in helping individuals recover. At a minimum, the staff include addiction professionals such as counselors, psychiatrists, and medical doctors who specialize in substance abuse treatment. The team will be responsible for assessing each individual's needs and designing a personalized drug rehabilitation process treatment plan to meet those needs.
The team will also provide support throughout the treatment process and help individuals develop skills and strategies that will assist them in their recovery. They may do this by providing individual therapy sessions, leading group therapy sessions, teaching life skills such as budgeting or communication methods, monitoring medications, and helping with job search attempts.
Types of Services Offered at Intensive Outpatient Drug Rehab
The services offered through intensive outpatient drug rehab will vary based on the individual's needs. Common treatments include:
Individual therapy sessions with a licensed counselor to help individuals understand their addiction and learn how to manage it.
Group therapy sessions in which individuals can share their experiences and support one another as they work towards recovery.
Medication management to help individuals manage any co-occurring mental health disorders or cravings they may have while in treatment.
Life skills training, including budgeting and job search assistance.
Relapse prevention strategies
Benefits of Completing Intensive Outpatient Drug Rehab
Completing intensive outpatient drug rehab can provide many benefits for individuals who are struggling with addiction. These include:
Improved physical and mental health, as individuals learn to manage their addiction and any accompanying mental health issues they may have.
Improved social functioning, as individuals learn how to build healthier relationships.
Increased self-confidence and self-esteem, as individuals recognize their ability to overcome addiction and learn new skills for managing their lives.
A better understanding of the importance of establishing healthy lifestyle habits (such as getting regular exercise, eating a nutritious diet, and getting plenty of rest).
An increased sense of hope and optimism about the future.
Aftercare & Relapse Prevention
The final phase of the addiction rehab process is aftercare. Aftercare involves continuing treatment and support beyond residential or outpatient programs. This can include attending relapse prevention programs, working with a therapist or counselor on an ongoing basis. Aftercare is essential for long-term sobriety and can help individuals stay motivated and accountable in their recovery journey.
Get Help With Your Addiction Treatment
Prosperity Haven has helped countless people rise up from addiction, back to a worthwhile and healthy life. If you or a loved one is stuck in the doldrums of addiction, it is time to get help. Whatever addiction treatment process you require, we can support you. Contact us now to find out more.
YOUR NEW BEGINNING
STARTS HERE
Take the First Step and Reach Out Today